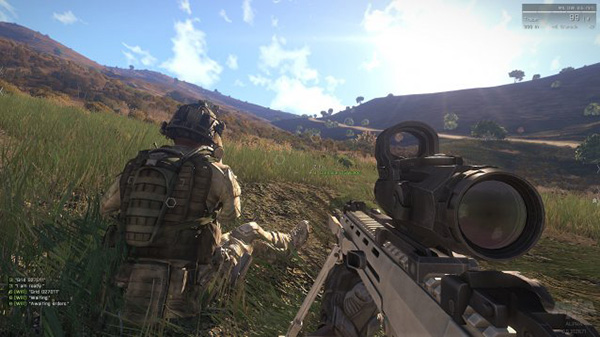 Bohemia Interactive has launched the first episode of the Arma 3 campaign, titled Survive, and has shown it off in a trailer viewable below. The campaign is now available as a free, automatic update for owners on Steam.
Arma 3's campaign has players take on the role of Ben Kerry, a NATO peacekeeping soldier in the Mediterrenean. The operation is in draw down when a flashpoint sparks and things hit the proverbial fan. Kerry's unit, Task Force Aegis, combined with a clandestine UKSF operators are trapped and must fight to survive.
The update adds new weapons, animation, 3D objects and scripted modules for the military simulator. Future campaign episode, titled Adapt and Win, will contain new vehicles and even more content. Check out the most recent SITREP video here.