The November Sony PS Plus lineup is truly action-packed, with the extremely solid Metal Gear Rising: Revengeance and Remember Me being available to subscribers of the service from October 24. Also coming the week before Halloween for PS Vita owners is Oddworld: Stranger's Wrath HD and Motorstorm RC.
In Metal Gear Rising: Revengeance, you take control of cyborg ninja Raiden, utilising his High-Frequency Blade to slice through practically anything in the game world. The full 360-degree blade control is a unique mechanic and a new kind of experience for a Metal Gear game. Revengeance will be available until November 27. 3rd person action adventure Remember Me has players embody elite memory hunter Nilin, who has the ability to invade people's minds and tamper with their memories, although she herself awakens at the beginning of your journey not knowing who she is. Remember Me will not fade as fast, available until January 29.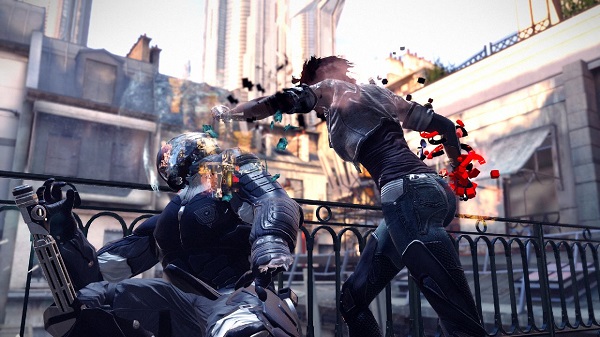 For those who love to game on-the-go, the dusty, undeveloped wastelands of Western Mudos are waiting to be explored in Oddworld: Stranger's Wrath HD for the PS Vita. The tall, dark and enigmatic bounty hunter with a mission to capture troublemakers and return them to civilized townships for incarceration is back, and in high definition! The unpredictable adventure sticks around until November 29. And finally – also available until November 29 – race as part of the re-scaled Motorstorm Festival in Motorstorm RC. With crossplay capabilities, players across both the console and handheld version can challenge each other.
What's more, if you purchase a PS Vita handheld and link it to your Sony Entertainment Network account at anytime between October 28 and December 31, you will receive an email with a voucher code for a month's PlayStation Plus membership ($9.95 value) at no extra cost. That means access to an Instant Game Collection, exclusive PlayStation Store discounts, cloud storage and much more.