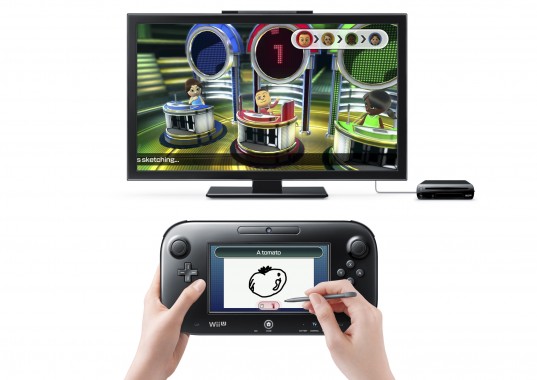 Legendary game company Nintendo will be releasing their newest Wii U game, Wii Party U, to the world tomorrow, October 26. They're aiming to bring gamers of all ages, skill levels, or levels of experience together for a good time.
Available exclusively for the Wii U, Wii Party U will feature  80 new minigames that utilize the Wii U GamePad and Wii Remote controllers. While supplies last, it will launch as part of the Wii Party U and Wii Remove Plus bundle.
Wii Party U will provide players with a host of game options from the quick 5-minute pick-up-and-play round of Tabletop Football to a  full gameshow-like experience with TV Party mode that can take from 20-60 minutes.
Whether a veteran or newcomer, gamers all over will be able to enjoy Wii Party U with friends an family. For more, be sure to check out our Wii Party U gallery below and visit the official website here.