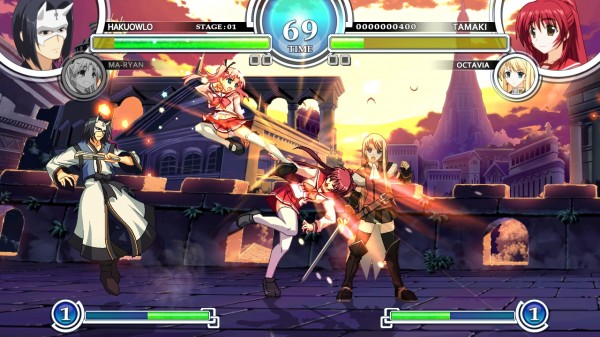 Over the last few weeks Atlus USA has been releasing a number of character cards to introduce the varied cast of AquaPazza and today the company has released the last of the cards in a pack of four. These cards cover characters from ToHeart and ToHeart 2, Tears to Tiara and Kizuato and can be found below.
As for the game itself, AquaPazza is currently set to be released on the PlayStation 3 on November 19th.
Tamaki – the typical overachiever. Studious, lots of talent, and …pro-wrestling skill?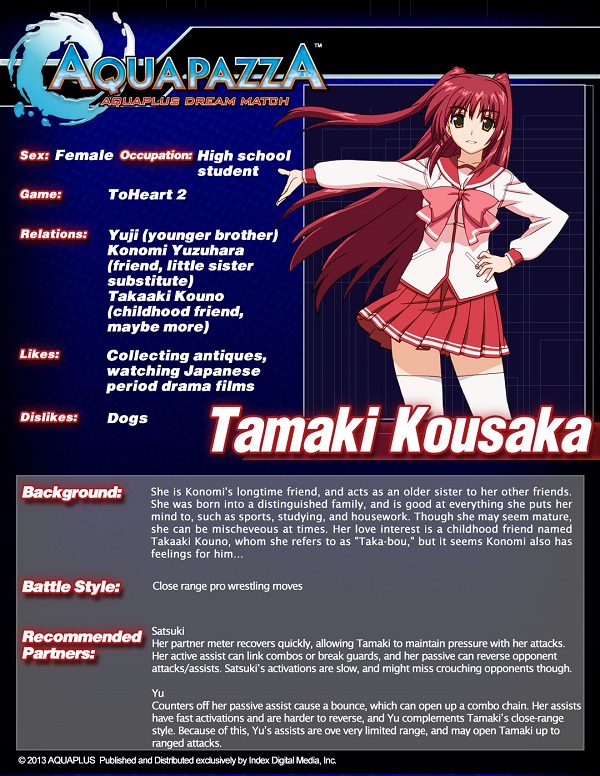 Multi – the cheerful maid robot who uses her mop to wipe the floor with opponents
Riannon – the kind-hearted oracle whose affinity for spell casting is only rivaled by her affinity for flowers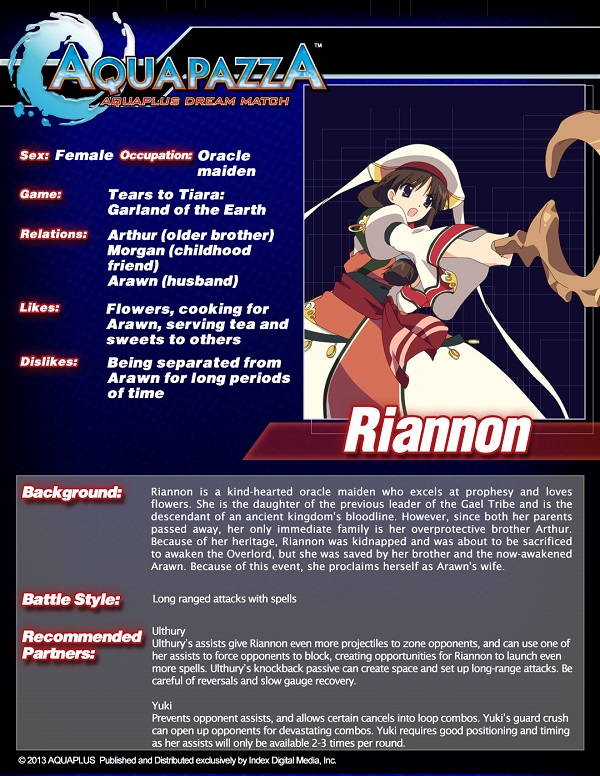 Chizuru – this kitten has claws! She uses her powerful (and creepy) fingernails to protect her family