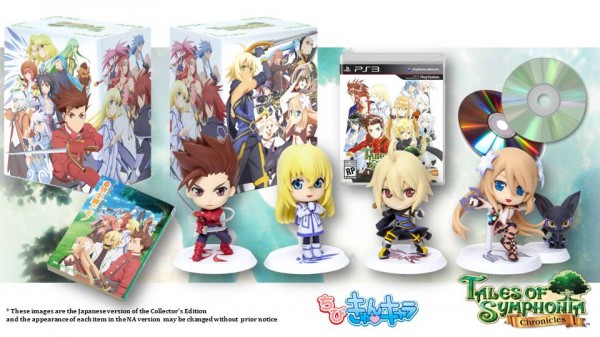 Today Namco Bandai has announced that they are going to be releasing two versions of Tales of Symphonia Chronicles in North America. There will be the standard version of the game as well as a collector's edition of the title which will sell for $100 and will be limited to only 15,000 copies.
Currently the game is set to be released sometime in 2014 and gamers who spring for the Collector's Edition will receive the following items:
Five Chibi Kyun Chara figurines from the games
Paperback novel following the events between the games
Multi-disc soundtrack
Special Collector's edition packaging featuring art from studio Ufotable
To go along with this announcement the company also released some new screenshots of the game which can be found below. As for some gameplay footage, an English subtitled trailer was released a couple weeks ago.