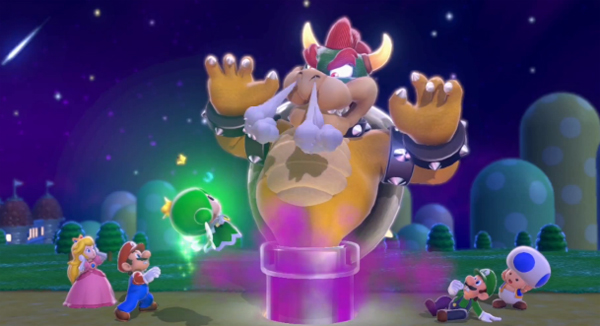 As part of tonight's Nintendo Direct Presentation, we got to see some brand new footage from the upcoming Wii U title: Super Mario 3D World. Previous footage has emphasized heavily the multiplayer aspect of the game, showing 4 players using Mario, Luigi, Peach and Toad simultaneously. Today's trailer however takes a departure from that, and shows us how the game will play as a single player experience.
Aside from seeing how the game will play out as a solo experience, we also got to see the return of many series-staple items, and a few new comers as well. The long-time favourite Fire Flower and Tanookie Suit are being joined by a Goomba costume, as well as various Boxes that Mario and gang can wear, and of course the now-infamous Cat Suit (and many more). We also get to see how a new item, the Cherry will affect gameplay. The cherry will copy your character  – allowing for multiple Mario's on the screen at any given time, which I'm sure will lead to a whole load of chaotic fun.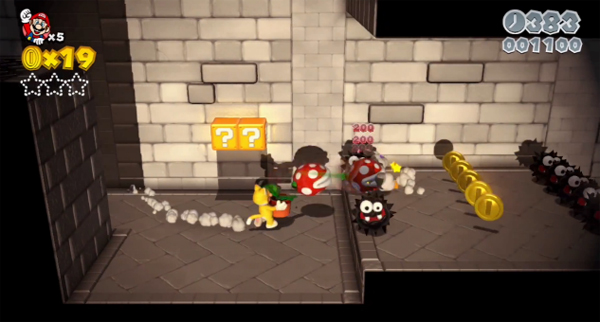 You can check out the trailer below, and let us know in the comments what you think. Honestly, as a fan of the Mario franchise, the thing that got me most excited was seeing Princess Peach wielding fire powers for the first time.
Super Mario 3D World will be released on November 29th exclusively on Nintendo Wii U, so if you have been looking for an excuse to get one, this might be it. For all the Mario news as it becomes available, be sure to stay tuned to Capsule Computers.