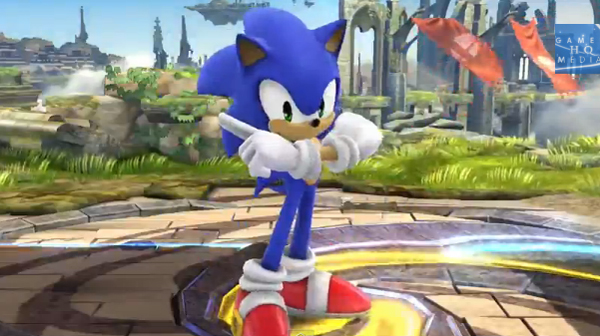 For Sonic it seems that games of his own are never enough, and after he is done battling the Deadly Six in Sonic: The Lost World, he will be making a trip back to Super Smash Bros. That's right! Nintendo announced during tonight's Nintendo Direct Presentation that Sonic will be speeding his way onto the Wii U and 3DS versions of Super Smash Bros when they launch next year. Nintendo have provided a brief trailer of Sonic in action, so be sure you check it out:
So it is official, we finally have a game featuring Mario, Sonic the Hedgehog and Megaman. The "Big Three" of gaming have come together at last, and it is certain that fans will  be losing their minds at the prospect for days, weeks, months and even years to come.
What are your thoughts? Is Sonic's inclusion the icing on the cake that is the next Smash Bros, or should he have just sat by the sidelines this time? Let us know in the comments below and remember that for all the Smash Bros news, be sure to stay tuned to Capsule Computers.