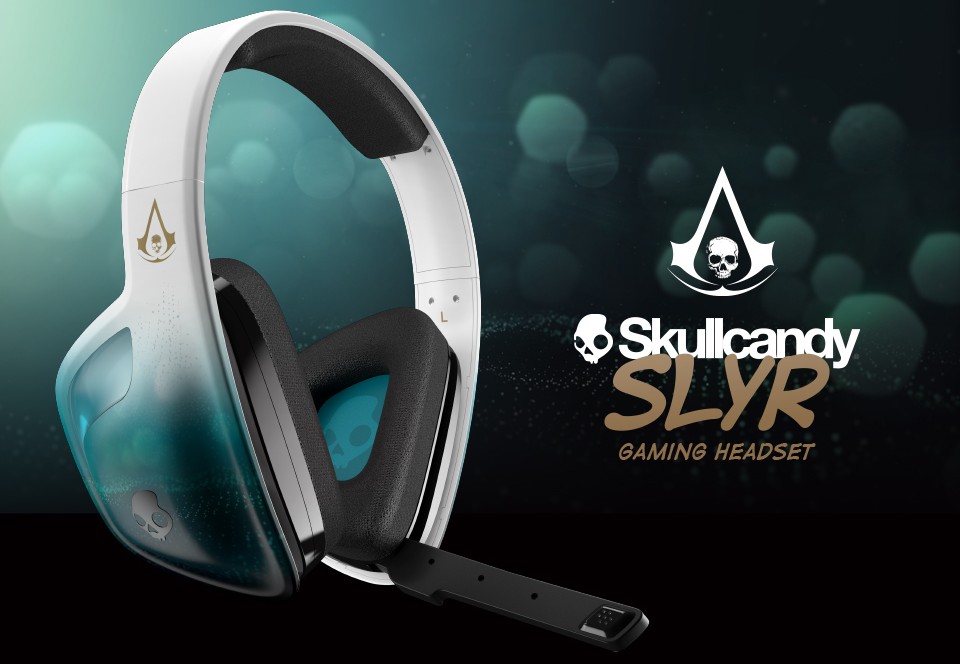 Skullcandy have announced the launch of the Skullcandy SLYR ("Slayer") Assassin's Creed IV Black Flag Edition gaming headset. Featuring a unique, custom color and artwork inspired by the franchise's driving story device, the Animus, the studio's first officially licensed gaming headset is now available through www.skullcandy.com, and participating retailers across Canada and the U.S, for USD $89.99.
On top of the design aspects, Skullcandy and ASTRO Gaming engineers worked directly with Ubisoft to develop three distinct EQ settings that form an audio profile specifically attuned to accentuating the dynamic aural environment found in the game. They are: Bass Mode, which "elevates the thundering explosions and battle cries during action sequences to terrifically loud levels – all without dampening the highs"; Precision Mode, which "emphasizes environmental effects such as water, wind and the all-too-familiar whispers"; and Supreme Mode, which "applies Skullcandy's now-legendary full-frequency response to the entire Black Flag environment".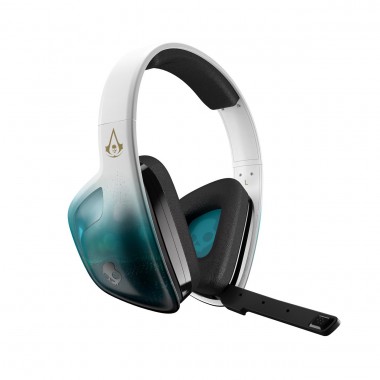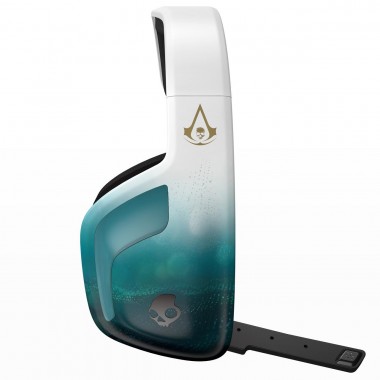 And most importantly, the headset is cross-compatible with the Xbox 360, PlayStation 3, Wii U and PC as well as most smartphones, tablets and MP3 players.  Additional features include a stashable boom mic and GMX in-line mixer with volume and game-to-voice balancing controls. Sam Paschel, CMO of Skullcandy, said;
Assassin's Creed IV Black Flag is easily one of the most hotly anticipated games of the year and we're thrilled to be able to offer our unique perspective on audio fidelity and gaming style to the legions of fans who stand behind the Assassin's Creed franchise. The Skullcandy SLYR AC IV Black Flag Edition represents our first partnership with a major gaming publisher and we're aiming to make a lasting impression with gamers everywhere.  We're supremely confident gamers will be blown away by what we've been able to accomplish — a truly authentic Assassin's Creed experience combined with a level of audio performance and value they've never seen before.
Check out the Skullcandy SLYR ("Slayer") Assassin's Creed IV Black Flag Edition gallery below for a better look at the headset.