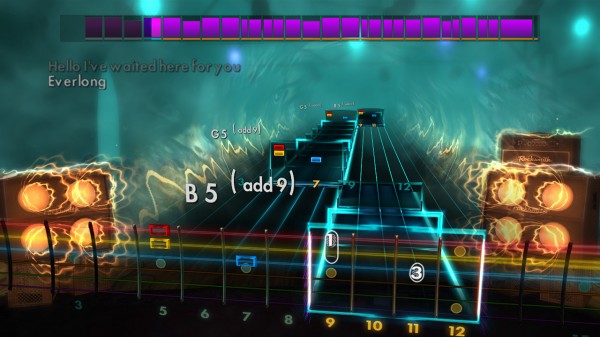 Ubisoft has released a lengthy launch trailer and a set of screenshots for its guitar music simulator, Rocksmith 2014 Edition, coming out this week on October 22 for North America, October 24 for Australia and October 25 for Europe. A full track list was revealed earlier last week. The launch trailer and screenshots can be viewed below.
The video contains a series of interviews of the staff, players and even leading figures in the guitar industry, placing the emphasis on actually learning to play the instrument rather than it being simply a game.
Rocksmith 2014 Edition allows players to create their own original music with the aid of a virtual band. Over 70 instruments are included along with 55 hit tracks such as "Knights of Cydonia" by Muse, "Don't Look Back in Anger" by Oasis and "Everlong" by Foo Fighters.
Standard copies include the Rocksmith Real Tone Cable and a 1/4 to USB cable, turning the guitar's signal from analogue to digital in order for it to be recognised through consoles, PC and Mac.
The guitar bundle provides a solid, entry-level Epiphone Les Paul Jr guitar, along with the Rocksmith Real Tone Cable.
Those who own the previous version of Rocksmith can import 52 songs but, unfortunately, at an extra cost. Previous DLC purchased will be compatible at no additional cost, though.
At launch, players can grab the first DLC pack comprising of the following songs:
Them Crooked Vultures – Mind Eraser, No Chaser

Chicago – 25 To 6 Or 4

Albert King – The Sky Is Crying

Queens Of The Stone Age – My God Is The Sun

Tame Impala – Elephant

The Hives – Hate To Say I Told You So

The Lumineers – Ho Hey
Rocksmith 2014 Edition is releasing for the PlayStation 3, Xbox 360, PC and Mac platforms.