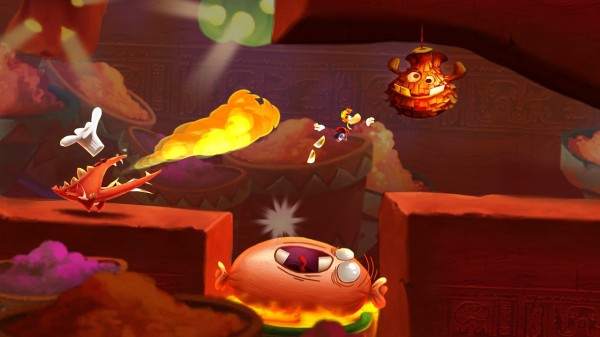 Ubisoft have just confirmed a release date for the much anticipated sequel to Rayman Jungle Run on the iOS, Rayman Fiesta Run. They have announced that Rayman Fiesta Run will launch on mobile devices on November 7th, 2013.
Rayman Fiesta Run much like its predecessor Rayman Jungle Run is an endless runner game that brings the gameplay of console Rayman games to mobile platforms in a jump in and play form.
A brand new trailer has been released for the game which you can see below. Rayman Fiesta Run looks to be a superb mobile gaming experience, so be sure to pick it up on November 7th.