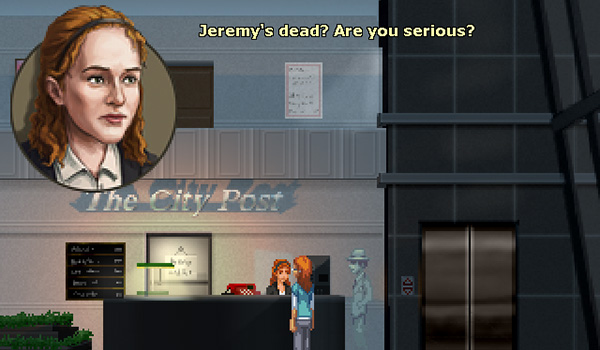 Indie developer Wadjet Eye is offering their point and click PC adventure Blackwell Deception for free until this Friday, 11:59pm Eastern time. The PC title has also been updated with higher quality character portraits which will be patched for existing owners of the game. Be sure to check out our review of the game.
To grab this offer simply visit this site, click Buy Now and enter "Boo" in the discount code area to reduce the price to zero.
The Blackwell adventure games star Rosa Blackwell, a spirit medium that helps troubled souls cross over, and her sidekick Joey Mallone. Four games have been made; The Blackwell Legacy, Blackwell Unbound, Blackwell Convergence and Blackwell Deception. A fifth and final adventure is due to hit the PC and iOS early next year.