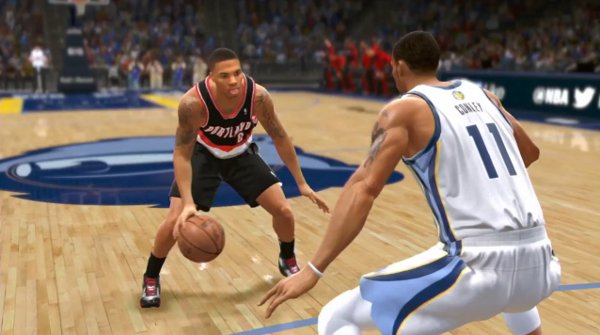 Hot of the heels of the NBA 2K14 next gen trailer being released EA has released there own next gen gameplay trailer for their NBA LIVE 14. Coincidence? Maybe, but one can never be too sure. So, those wanting to compare, contrast or just see how the newest NBA LIVE game will look when it is dropping on Xbox One and PS4 next month go ahead and check it out.
There isn't all too much that can be said about the trailer though, outside of that it does look really great. It does really come down what all NBA LIVE 14 will be providing for the Xbox One and PS4 seeing as shiny new graphics are more of a benchmark. Although they have already put out their featured line-up.
NBA LIVE 14 is currently set to release for November 19th, though the Xbox One version will probably lag behind a bit to hit the consoles release of November 22nd. Those wanting to see the gameplay trailer can find it embedded below.