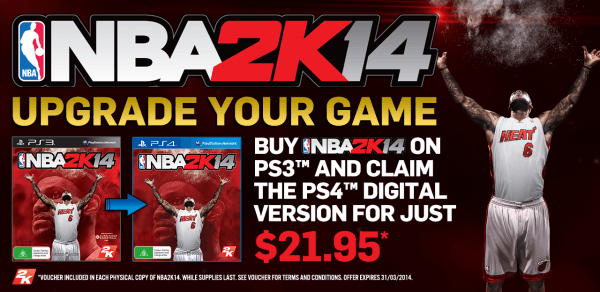 2K Games have always been at the forefront of evolution in gaming and once again that is true with their upcoming installment in the NBA 2K series, NBA 2K14.
In an unprecedented and ingenious move 2K will be offering a special offer to PlayStation 3 owners who pick up NBA 2K14. If you purchase the game on PlayStation 3 you will be able to purchase the PlayStation 4 version of the game digitally on the PlayStation Network for the discounted price of  $21.95.
Both the PS3 and PS4 versions are both distinct and different games which highlights the difference between the generations of consoles. This amazing offer from 2K Games will end of March 31st, 2014, so be sure to take advantage of it while you can.