Mighty No. 9 may have blown through its original funding goal a while ago, but it hasn't shown any signs of tapering off any time soon. But, with the final 24 hours of the Kickstarter about to become underway, now is the perfect time to check out what they have coming and what final stretch goals they will be able to reach for the retro platformer.
To show off, some of what has been accomplished prior to these final 24 hours Comcept has released an info-graphic, which the full version can be viewed by clicking on the image above or at the bottom. Needless, to say this Kickstarter has received a lot of love, which is why they have been able to add so many news things.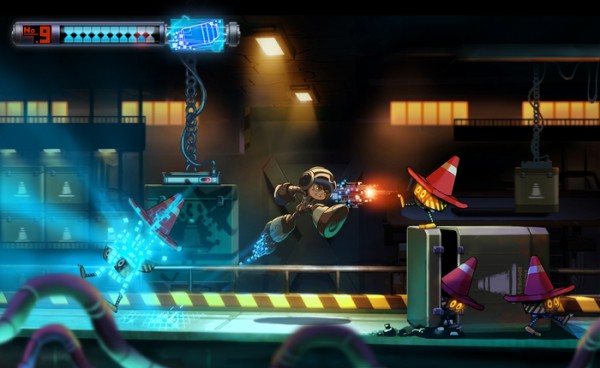 From NES/Famicom USB "cart" versions of the game, to physical disc; from the addition of Mega Man 2 composer Takashi Tateishi, to the Mega Man Zero, 9, and 10 sound producer Ippo Yamada; from backers getting to vote on the design of the heroine, to behind the scenes documentary; and final stretch goals from next-gen Xbox One & PS4, to handhelds PS Vita and 3DS.
Those that haven't backed yet, should totally check out the Kickstarter, plus the team for Mighty No. 9 will be hosting a livestream for the final fews hours on Tuesday, October 1, from 3pm to 6pm PDT. Join in and see what all can be accomplished.