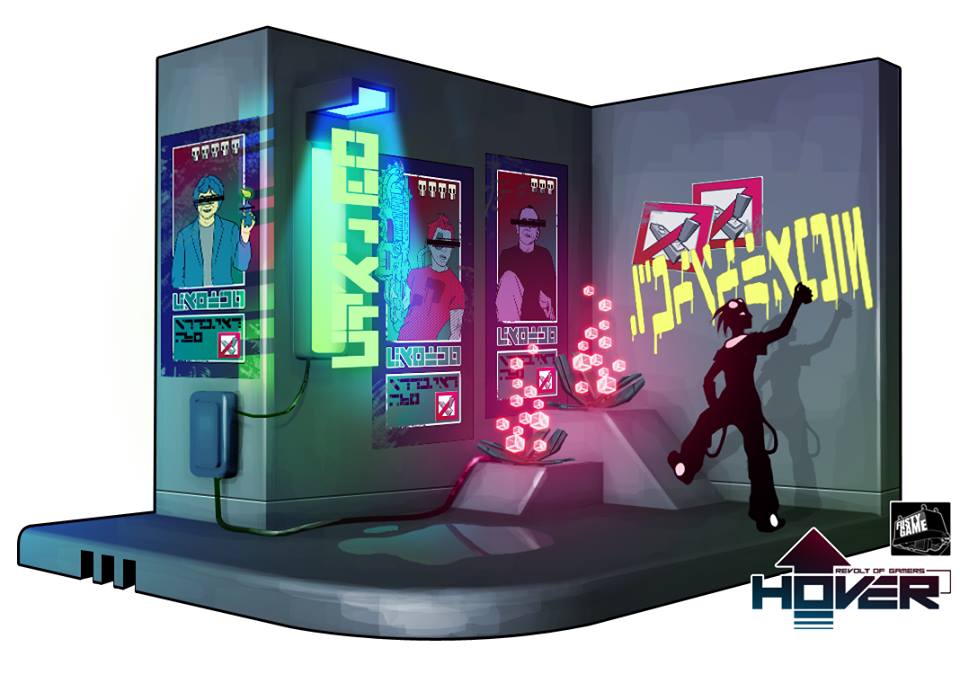 Independent studio Fusty Game partner up with another independent studio Midgar Studio, who have a successful launch of 'The Secret of Space Octopuses', for the creation of a new game "Hover: The Revolt of Gamers". The game is a futuristic 3D free runner set in a open-world and is available for all the latest platforms ranging between PlayStation 4, Xbox One, Wii U, Pc, Mac and Linux.
It is noted that the game is inspired by Jet Set Radio, Mirror's Edge and Spiderman. In 'Hover' you play as a other-worldly Gamer Team who are in opposition to the dictatorship. Using a special high-tech suit with amazing features, the gamers unify themselves to fight the oppression and propaganda and the video games by jumping and sliding at high speed,
The game has be described as being totally immersive. The game can be play in solo mode or multiplayer to create different experiences with the capabilities to recruit friends and new players to win against the dictatorship!