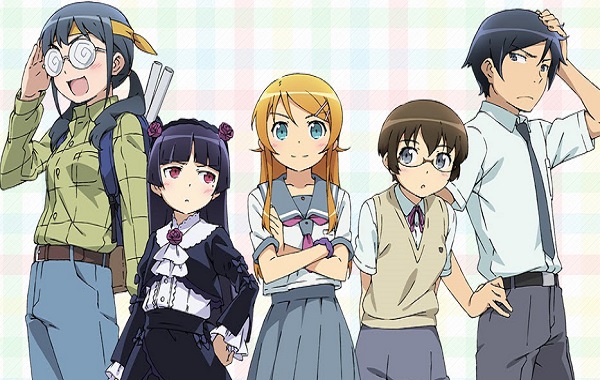 WARNING: This post contains a massive spoiler relating to the last OVA of Oreimo season 2, just in case you haven't seen it yet (you have been warned).
Whether you liked the last episode of Oreimo or hated it with a passion, there is no doubt that you cannot get the final wedding scene between Kirino and Kyousuke out of your head. Why not relive that special moment with a limited edition figurine of Kirino in a wedding dress. The 1/7 scale titled "Kousaka Kirino True End ver.Figure" features the lovable otaku holding a bouquet of flowers whilst walking up a flight of stairs. The wedding dress on the figurine is the same dress she wore in the anime when she tied the knot with her older brother.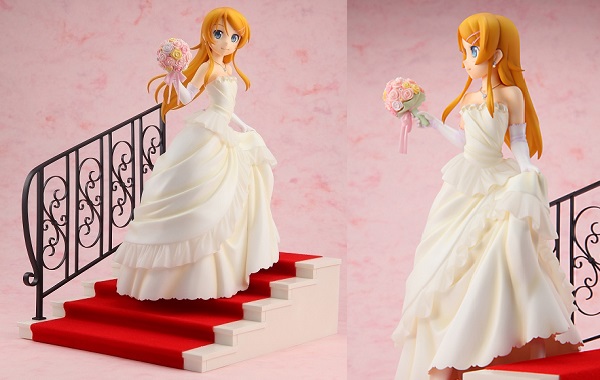 The figurine is only available through the Dengekiya website and will set you back by 15,750 yen ($157.50 USD); the pre-orders have started and will continue until the end of this month. Although spending that much on a figurine seems absurd remember it does stand at 22cm high, also the elegant design and detail put into this piece is very impressive (check out the above pic). Now all they need is one of Kyousuke in his suit and the couple (for a brief period of time) will be complete.