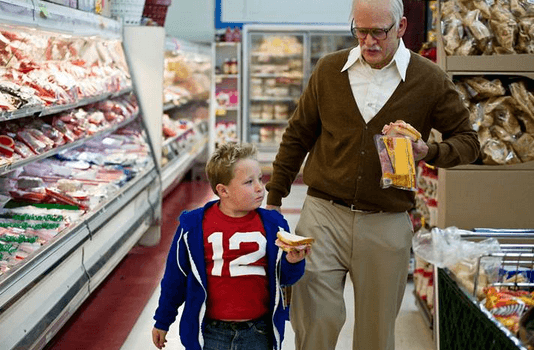 Paramount Pictures have released another instalment of Jackass Presents: Bad Grandpa; a comedy that couldn't come soon enough for Jackass fans. Based on the previous hilarious clips of the film, it comes to no surprise that Bad Grandpa (Jonny Knoxville) and his young sidekick, Billy are up to no good at the 'Convenience Mart'.
The exclusive snippet, 'Convenience Mart', featured below, reveals that "there is no need for a basket" when it comes to their grocery shopping spree. However, no stealing can go unseen (even if you place the contents around your crotch), therefore the duo must face the wrath of a pissed off female worker.
Don't miss out on Jackass Presents: Bad Grandpa, coming to cinemas worldwide on November 14!