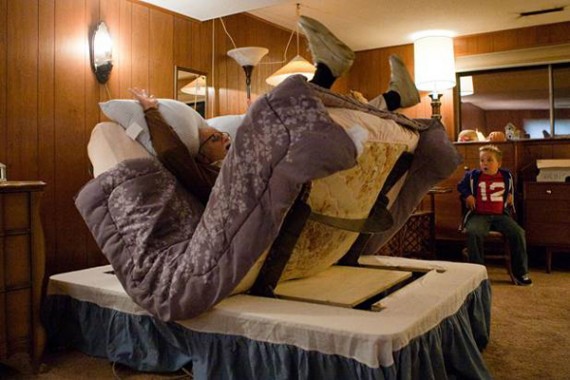 Paramount Pictures have given us the latest snippet from their upcoming comedy; Jackass Presents: Bad Grandpa. The film follows retiree Irving Zisman (played by Johnny Noxville) and his 8 year old grandson, as they travel across America and see what mischeif that can cause in this hidden camera insanity fest.
The latest clip, titled; 'Adjustable Bed' shows Zisman trying to sell his adjustable/folding bed. Typical Jackass comedy ensues and the reactions of those caught up in the whirlwind of pranks are priceless. Check out the clip and let us know in the comments what you think, and if you will be checking this one out when it hits theaters on November 14th. You can check out the last clip, 'Billy Meets Cinnamon,' here, which will give you even more of an idea what to expect.
As always, for all the Bad Grandpa news as it becomes available, stay tuned to Capsule Computers.