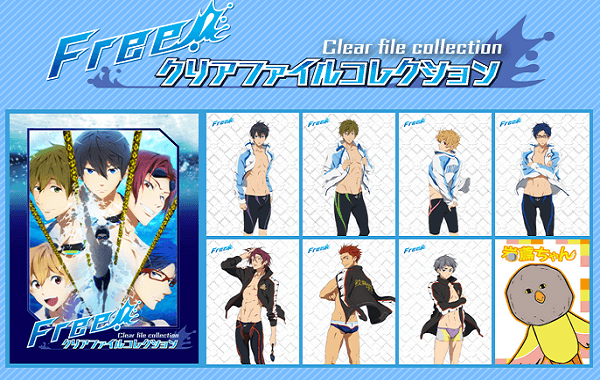 It has only been a week since Free! ended and I know most of you are still in awe at the last episode, but worry not because Kyoto Animation has a special pre-order that is sure to please.
The online shop has just released details about a new art book based around the very popular swimming anime; the 88 page book will contain 66 different illustrations and will come with a special CD that includes audio on what went into creating each piece of artwork. The special CD will also contain a special app for windows users, the Desktop Mascot app will show seven Free! characters and allow you to interact with them with the click of your mouse.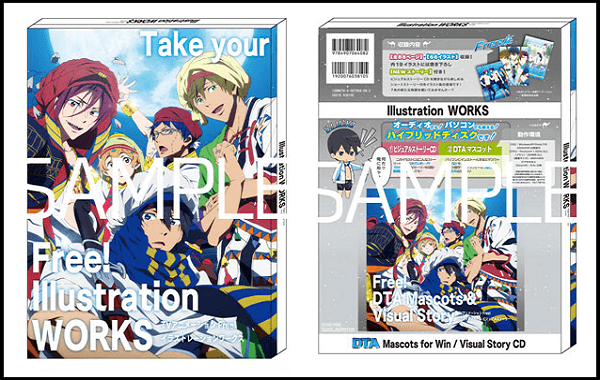 The book will go on sale on the 15th of November and will cost around 4000 yen ($40 USD). At the time of writing only sample images of the cover have been released, but more info will be provided on the illustration books dedicated website.
If you cannot stand the wait for this book then there are other Free! themed merch available on the KyoAni online shop, like this set of character clear files for example. Let us know what you think about these products and the anime in general by leaving a comment down below.