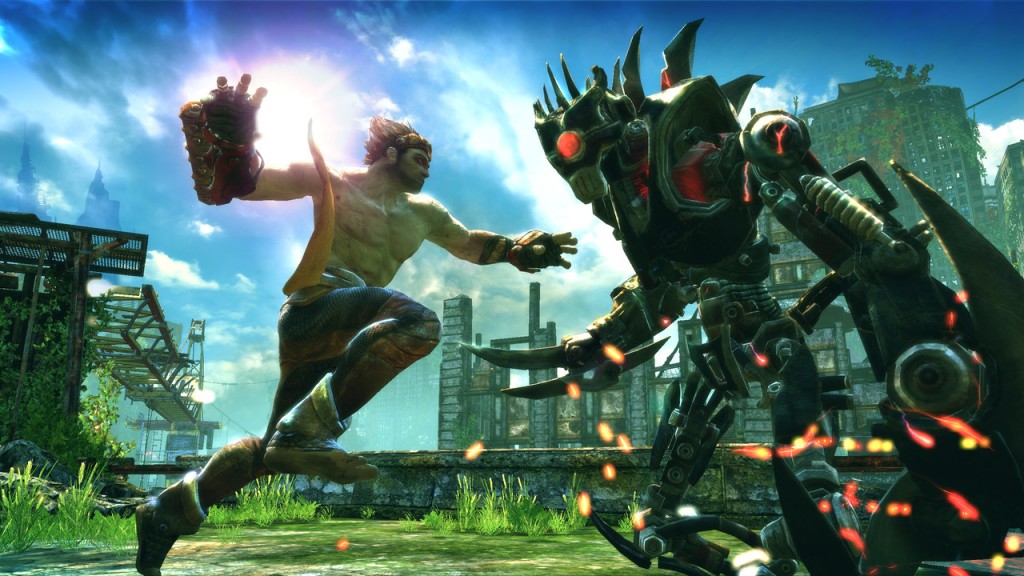 Namco Bandai have announced that Enslaved: Odyssey to the West Premium Edition is now available on Steam and the PSN. Enslaved was originally released on the PlayStation 3 and Xbox 360 in 2010,  making this the first time that the game has been available on PC.
The Premium Edition comes with the full, DLC content Pigsy's Perfect 10, and additional character skins for characters Monkey and Trip. The Steam version  is fully equipped with achievments and cloud saves, and is compatible with Big Picture mode.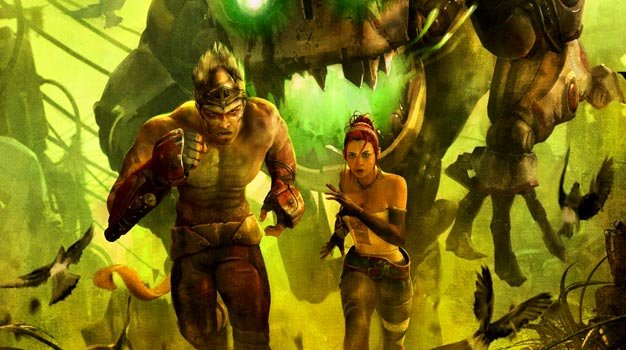 Enslaved is an action adventure set in a post apocalyptic America, it's point of difference being the two main characters that were critical to the gameplay;  brawn of the partnership Monkey and the technologically savvy Trip. Players take control of Monkey as the two make their way across a war ravaged America after being captured by slavers.
Enslaved was also notable for bringing on board motion capture performance legend andy Serkis, who co-directed the cutscenes of the game as well as turning in a much praised performance as Monkey.
You can check out the review for the original release of the game here.