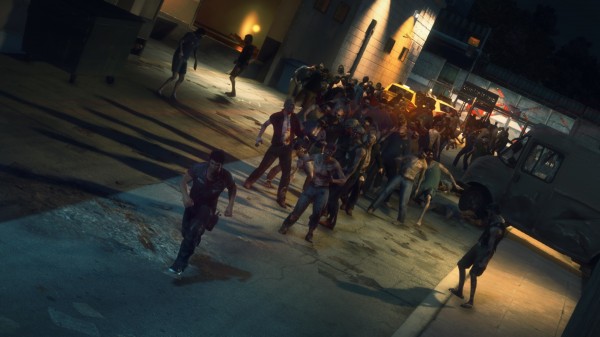 Looking at all those zombies chasing after Nick, isn't that exactly what love is all about? If not, then you clearly haven't seen the newest trailer for Dead Rising 3 as it shows off Nick and the zombies to the tune of "Happy Together". Aw yes, the ridiculous hasn't been left out of the latest in the Dead Rising series.
From zombies crawling over Nick's car, to swarming all around him, nothing could say love any better or at least that's what the new trailer from Capcom Vancouver and Microsoft seems to be saying. But, players should be aware that the feelings are of course unrequited, so be sure to keep Nick out of their reach.
Anyone wanting to see the mash-up of zombies and love song can find it embedded below. Dead Rising 3 is set to launch exclusively alongside the Xbox One on November 22nd, 2013.