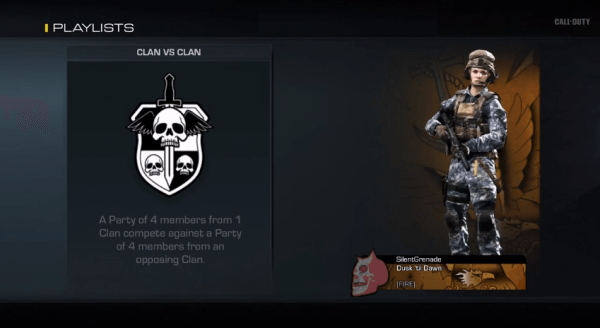 Activision's upcoming annual first-person shooter, Call of Duty: Ghosts, has had a new trailer drop for it today.
The new trailer, which showcases some of the features of Ghosts' clans, will give you a pretty good idea of some of the goodies you can expect when playing with your buddies.
Several big features are mentioned in the video: The clan app to download and tool around with, clan wars for bragging rights and more, and perhaps one of the coolest clan features yet – cross-platform clans. That's right, folks. Your brother has it on PS4 and you bought it on Xbox 360? No worries! You can still be in the same clan.
For more information, be sure to check out the full trailer in the video player below this article.