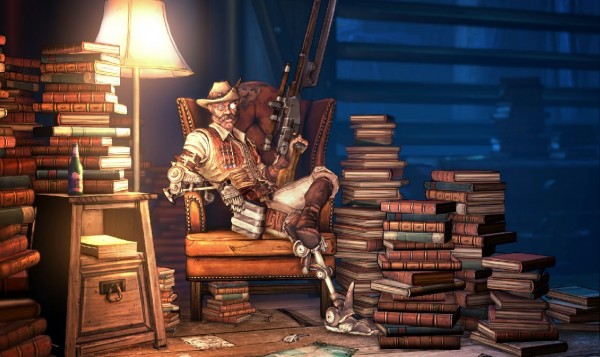 Borderlands 2 was one of the absolute smash-hits of 2012. Not only did we love it here at Capsule (check out our review), but the game earned an impressive 55 Game of the Year awards from various retailers and publications across the globe. To celebrate the incredible milestone, Gearbox and 2K announced a Game of the Year edition, and guess what – now it is here!
As well as the original game, Boderlands 2 Game of the Year Edition also includes:
Captain Scarlett and her Pirate's Booty;
Mr. Torgue's Campaign of Carnage;
Sir Hammerlock's Big Game Hunt;
Tiny Tina's Assault on Dragon Keep;
Creature Slaughter Dome;
Premiere Club Content:

Gaige, the Mechromancer Character Class;
Gearbox Gun Pack;
Golden Key;
Vault Hunter's Relic;

Krieg, the Psycho Character Class;
Collector's Edition Heads and Skins;
Contraband Sky Rocket Grenade;
Ultimate Vault Hunter Upgrade Pack 1.
That's an incredible amount of content that will have you playing for hours on end, while laughing and having a good time while you do.
To celebrate the launch of the GOTY edition, 2K have put up this awesome little trailer to enjoy. Check it out below and let us know in the comments what you think, and if you will be picking up the jam-packed edition of one of the greatest shooters to ever hit consoles. Always remember that for all the Borderlands news as it becomes available, be sure to stay tuned to Capsule Computers.