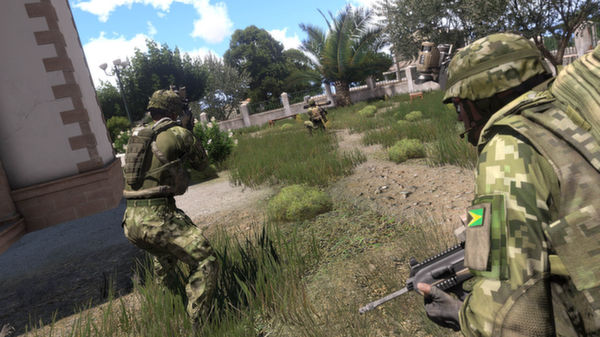 Bohemia Interactive and Andrew Gluck (a.k.a. Dslyexci) released a new SITREP (SITuation REPort) video on ArmA 3 today. The video highlights the upcoming single player campaign slated for release on October 31st and new tools for modders. Additionally, Gluck covers the how ArmA 3 has grown in the last decade.
ArmA 3 is the latest title in Bohemia Interactive's long string of combat simulators. The game takes players to the islands of Altis and Stratis, which cover over 290 km² of territory. Players will have access to over 20 vehicles that will take them around the sea, land, and air. The game's armory is stocked with over 40 different real life weapons to use. Steam Workshop is fully integrated into the mod tools, which allow modders to create the scenarios of their dreams and players to access new content all the time.
ArmA 3 is available for $59.99 on Steam.