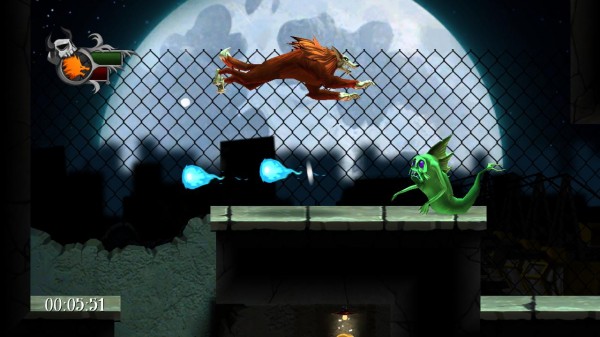 Scientifically Proven will be releasing their platformer Blood of the Werewolf on Steam on October 28th. The title fuses old school style platformers with modern gameplay elements. The game features thirty different monsters and five bosses inspired by classic movie monsters like Dracula. The game stars Selena a loving mother and wife with a terrifying secret. She assumes her werewolf form during a full moon. Now, she begins a blood soaked journey to rescue her child and avenge the murder of her husband.
Blood of the Werewolf is best played with a controller as it boasts pressure sensitive controls. Selena has access to upgradable weapons and werewolf abilities to help her slaughter the hordes of monsters coming her way. There are 15+ levels and several challenge modes to test player's skills.
Blood of the Werewolf was successfully Greenlit by the Steam community. It will be released on October 28th for the price of $9.99 USD on Steam for Windows.