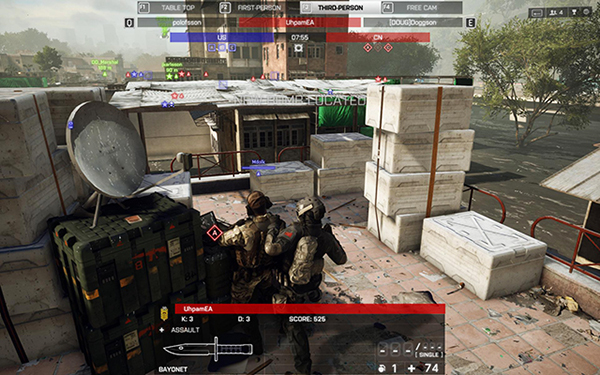 The latest in-depth blog post on Battlefield 4 is all about the game's new Spectator Mode, a first for the long-running FPS franchise. Assistant Producer Daniel Matros and Junior Gameplay Designer Dennis Brännvall have detailed the feature in its entirety on the blog page here, but we've summarised the key points of interest below.
Battlelog is intrinsic because you can choose to join a server as a Spectator, with up to four Spectator slots per server which are separate from the player list.
Once you're in you can cycle between First Person, Third Person, Tabletop and Freecam views. Tabletop is essentially the Commander Mode view, with a UI that shows icons for players, vehicles, etc. which you can click on and view their actions via a small camera.
All in-game info is visible in Spectator Mode such as team scores, remaining time, flags, player health and class as well as the kit's customisation options. Team colours are also different in this mode where they're a deep red and a deep blue.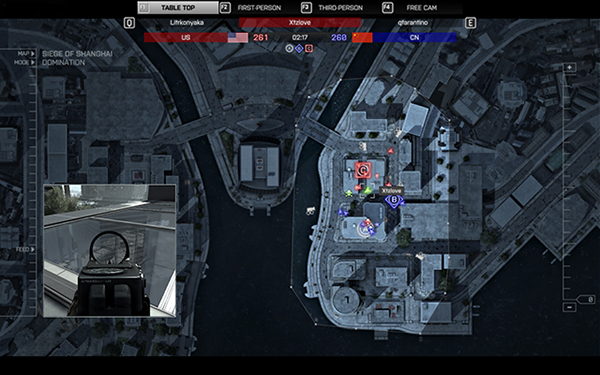 It seems like Spectator Mode will be a huge bonus for the competitive scene in Battlefield 4 and will undoubtedly be used to keep tabs on hackers in-case the anti-cheat system doesn't find them first. Rather than an option in-game, it almost feels like a standalone game mode. Without you playing the game, of course.
Battlefield 4 is due for release on PC and current-gen consoles this October 31, with an Xbox One release date of November 22 while the PlayStation 4 version lands on November 29. You can check out our hands-on with the game's Paracel Storm map from EB Games Expo 2013.