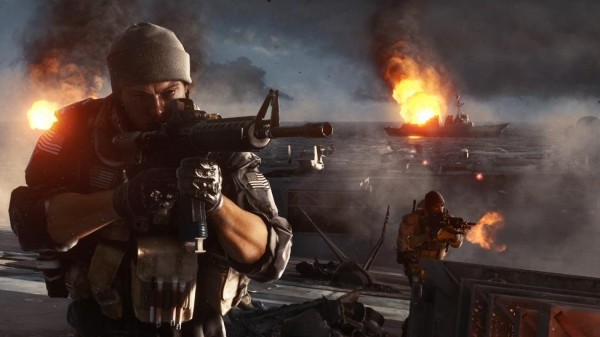 DICE and EA must be pretty pumped for Battlefield 4 coming out next week, so they are focusing more on the story this week with the release of a new trailer. Showing off the two main characters meeting up with a new squad mate that may or may not be trustworthy.
There is more than just the trust issues in the trailer with plenty of action set pieces from throughout the story of Battlefield 4. From a wide variety of things exploding, to punching a dog in the face, there looks to be a lot of crazy things going down as they try and save the day.
Those wanting to watch the story trailer for themselves can find the trailer embedded below to see what can be expected from the story this time through. Battlefield 4 is set to release October 29th, 2013 for Xbox 360, PS3, and PC, with Xbox One and PS4 when they release.