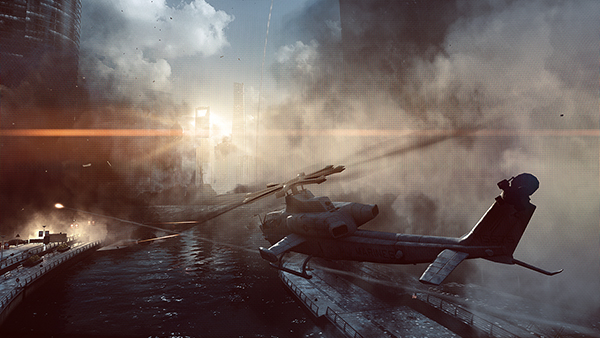 EA and Dice have kicked off the Battlefield 4 beta on the PC, Xbox 360 and PlayStation 3. Currently, Battlefield 3 Premium members, those who pre-ordered Battlefield 4 Digital Deluxe Edition and registered owners of Medal of Honor Warfighter Limited Edition can jump in and play.
For the rest of you, the beta will be open to download on October 4 for all three systems. The beta features the now-familiar Siege of Shanghai map along with two game modes, Conquest and Domination. For more info, visit the official beta page.
Aside from serving as a preliminary bug and stress test, the beta familiarises players with the changes and features of a Battlefield that is fairly different from Battlefield 3. New guns, vehicles and gameplay mechanics along with a far more intimate spawning and customisation system is all there to try out.
Battlefield 4 Premium membership is already available to buy, providing access to all future expansion packs. The game is coming out on October 31 for current-gen platforms with an Xbox One and PlayStation 4 release date of November 22 and November 29, respectively.