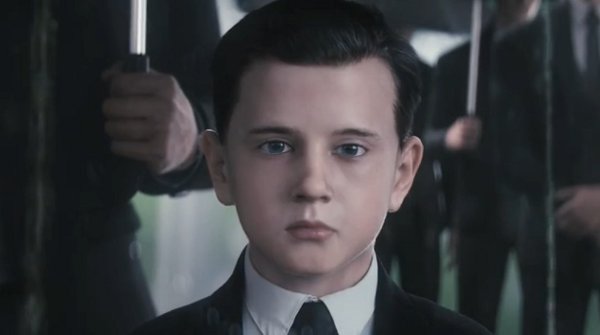 Batman: Arkham Origins is drawing ever closer and so Warner Bros. is prepping for its release with a TV spot that is set to start airing on TV on October 22nd, but seeing as this is the internet fans can watch it right now. The TV spot itself doesn't show off much of the game at all, though because it is titled Arkham Origins, focuses on the evolution of Bruce Wayne from that fateful night, to his confrontation with Black Mask.
Making an emotional trailer is really more of an art, but this one seems to hit a lot of right notes, showing off the moment Bruce loses his parents, the funeral, bullying, training, and finally what he becomes all the while back by piano and strings. Of course the only words in the entire trailer being the lyrics "It's all still with me" doesn't hurt either.
Those wanting to see Bruce's life as he goes from a happy youth to a masked vigilante can find the TV spot embedded below. Batman: Arkham Origins is set to release for release October 25th, 2013 for Xbox 360, PS3, Wii U, and PC. Although the mobile game is available for iPad, iPhone, and iPod Touch now from iTunes.