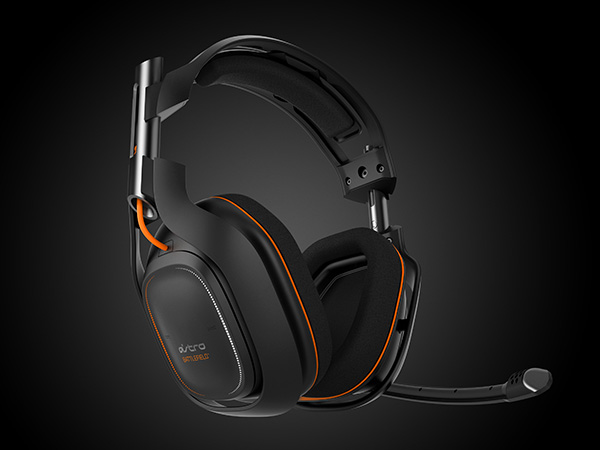 ASTRO Gaming has announced an official Microsoft gaming headset, the A50 Battlefield 4 Edition, which is compatible for Xbox 360, PS3 and PC.
The ASTRO Gaming A50 Battlefield 4 Edition features a custom colour scheme, audio profiles developed by DICE and a set of exclusive in-game dog tags for Xbox 360 players.
Here is the entire feature list:
ASTRO Audio Experience –

Engineered specifically for gaming, ASTRO Audio delivers audiophile-grade sound in a richly detailed positional audio experience with three custom audio modes, including one developed by DICE to deliver the game's audio exactly as the developer intended.

Officially Licensed Xbox 360 Headset

– Designed specifically for the Xbox 360, the ASTRO Gaming A50 Battlefield 4™ Edition will provide hours of game playing excitement with superior fit and comfort as well as premium audio tuning for Xbox 360.

Multiplatform Home Entertainment Headset

– While built for extended hours of Battlefield 4 playing, the ASTRO Gaming A50 Battlefield 4™ Edition also excels at home theater movie watching and music listening and works just as seamlessly with PlayStation 3, PC, Mac and more.

Built-in ASTRO MixAmp™ 5.8 –

The ASTRO Gaming A50 Battlefield 4™ Edition puts the audio authority at your fingertips, with integrated wireless MixAmp™ 5.8 technology with embedded controls for Master Volume and Game-to-Voice balancing making all critical audio options available for on-the-fly adjustments.

KleerNet™ 5.8GHz Wireless Technology

– Operating at a higher frequency than most wireless devices, the ASTRO Gaming A50 Battlefield 4™ Edition provides clarity and range with less interference using the best 5.8 chipset available today.  Point to Multipoint – pair multiple ASTRO A50 headsets with a single transmitter.   Totally uncompressed, lossless, and lag free.

Dolby® 5.1 Surround Sound

– Hear the details you're missing with pinpoint spatial accuracy and crystal clear definition.

Embedded Battery & Display Stand

– Lithium-ion battery system rechargeable via USB.  Show-off and charge your ASTRO Gaming A50 Battlefield 4™ Edition on the included display stand.

Custom Color and Finish

– The ASTRO Gaming A50 Battlefield 4™ Edition features a unique color and graphic treatment inspired by Battlefield 4.

Exclusive In-Game Item

– Xbox 360 players will receive an exclusive in-game item – a set of ASTRO Gaming Dog Tags.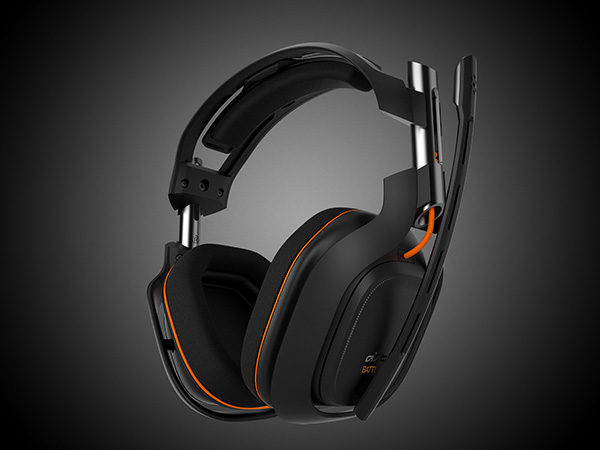 If there is one thing that's impossible to complain about in Battlefield, it has to be the sound.
"Battlefield 4's need for spatial audio clarity is also second to none – hearing the People's Liberation Army soldiers before they come around a corner, an incoming airstrike before it hits or the heavy armor before it crests a hill is paramount to success in Battlefield 4," said Aron Drayer, Director of Marketing for ASTRO Gaming.
If you haven't heard it for yourself yet be sure to grab the Battlefield 4 Beta while it's still open.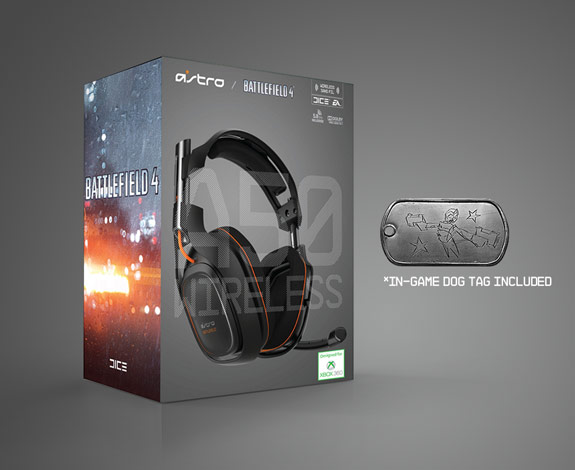 The ASTRO Gaming A50 Battlefield 4 Edition headset is available to pre-order now at retailers and online on the official website for $299, with shipments being sent out tomorrow.