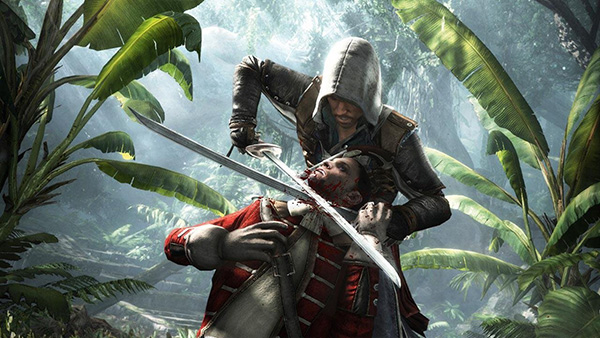 Ubisoft has released a gameplay trailer of the Black Island Pack, exclusive to GameStop pre-orders for Assassin's Creed IV Black Flag. Check it out below. A season pass was also announced days ago.
The DLC features Captain Morgan's favourite ship which sank off the coast of the island full of high-grade sailing equipment. Players can explore the Black Island and recover these items that are being searched for by pirates.
The Black Island Pack includes:
The dark and dangerous treasure-hunting mission on the Black Island
The deadly Black Ship
Legendary silver flintlock pistols used by Captain Morgan
And Valuable multiplayer items!
Assassin's Creed IV Black Flag's release dates seems to be fairly scattered. The game is out on October 29 in North America and October 31 in Europe for the PlayStation 3, Wii U and Xbox 360. PlayStation 4 users get the game on November 15 in North America and November 22 in Europe.
Xbox One will see the game on November 22 worldwide while PC gamers will be able to play it in North America on November 19 and Europe on November 22.