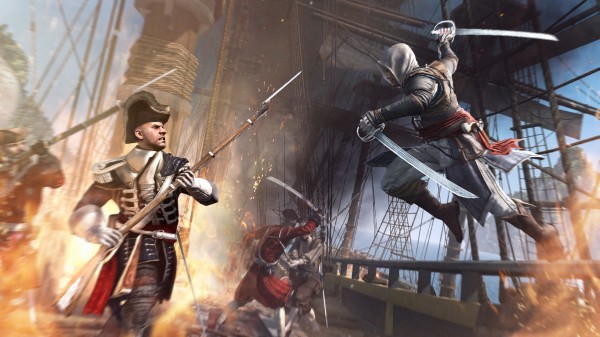 With the days whittling down, Ubisoft has released a brand new trailer for Assassin's Creed IV: Black Flag and while it still has everything to do with piracy this time they went with a somewhat unique central theme. Showing off all Edward's tattoos, the trailer focuses on many of them and gives a glimpse of the pirate life Edward has coursing through his veins.
From busting out of irons for some retribution, to leading a boarding party Edward has the very sea within his blood. Not only does the trailer feature some nice action from Black Flag, but it does give a good sense of who Edward is, especially with knowing what all those tattoos stand for.
Those wanting to see the trailer for themselves and check out all those sweet tats can find it embedded below. Assassin's Creed IV: Black Flag will be releasing at the end of the month for Xbox 360, PS3, Wii U, and PC, and as a launch title for Xbox One and PS4.