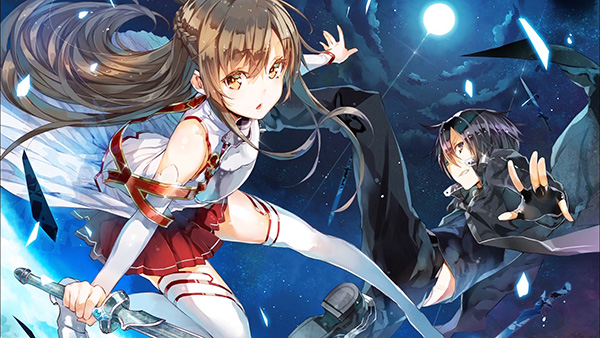 If you are a fan of Sword Art Online and live in North America then Aniplex have a special contest for you. Announced in a recent press release, the company will be showing the hit anime series on the 20th and 27th of October on adult swims Toonami. After each show a keyword will appear; this word can be entered on a special entry form found on the Aniplex Sword Art Online Contest Page. Fans can then choose from one of three prizes, each relating to sword art:
SAO Weiss Schwarz Trial Decks (100 winners)
Sword Art Online Volume one on DVD (30 winners)
Sword Art Online Vol 1 Limited Edition Blu-Ray set (20 winners)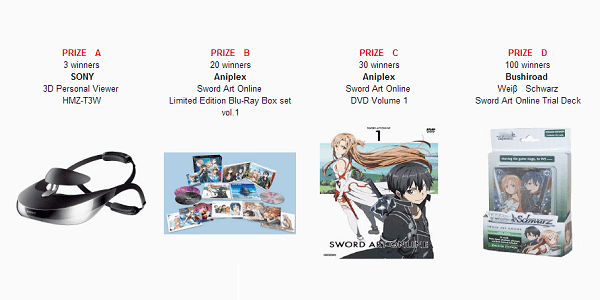 And an impressive grand prize (as seen above), given to 3 winners will be a Sony 3D Personal View Finder; a head set that features OLED screens and virtual 7.1 surround sound. Think of this as a real life NerveGear, the most appropriate and tempting prize for all Sword Art fans (if only they accepted overseas entries).
Aniplex have said the contest is "a special opportunity to win some great prizes while watching Sword Art Online" and have stated that Toonami is not sponsoring the contest. Let us know what you think about this contest by leaving a comment down below.