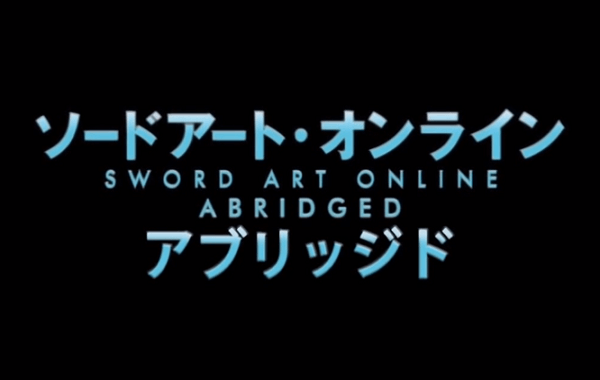 It takes a certain type of fan to appreciate an anime that is hugely popular and admit its flaws… and it takes another kind to re-hash, re dub and make a hugely funny parody out of it.
Yes we all know about the Dragon Ball Z Abridged episodes Team Four Star make, but there is another show that I have recently discovered and I advise you all to check out.  Sword Art Online Abridged is a parody series created by Something Witty Entertainment; the first episode was uploaded on their YouTube page back in March and it really delivers on the entertainment.
The 8.33 minute video shows Kiritos first encounter with Klein (who goes by another username), a brief description about killing boars and the scene where everyone is gathered together and the horrible truth about the game (and their real appearances) are revealed. The video is nicely edited and the added real life scene is a nice touch, they even got Takahata 101(Napa in DBZA) to voice a character. Check out the video below to view the episode.
If you love TFS' abridged episodes than I recommend you check out these guys, the second ep is on their Facebook page and is even longer and funnier.