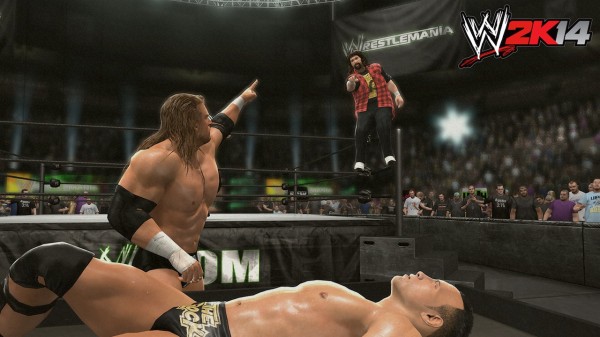 Continuing our look at each era included in the '30 Years of Wrestlemania' mode of WWE 2K14, the gallery at the bottom of this article includes screenshots of the "Attitude Era", spanning Wrestlemania 14-17.
Just the other day, we shared screens from the "New Generation", and the day before that the "Hulkamania Years". Now, we take a shorter trip down memory lane… and maybe make a pitstop in hell along the way, as we relive the hellish battle between the brothers of destruction, The Undertaker and 'The Devil's Favourite Demon' (back then he was just a minion) Kane at WM 14. And of course, 'People's Champion' The Rock defended his WWE Title, not once, but twice against the same man in Stone Cold Steve Austin at WM 15 and WM 17. Finally, Wrestlemania 16 featured a rare-for-the-PPV fatal 4-way match between icons and greats, Triple H, Big Show, The Rock and Mick Foley.
Stay tuned to Capsule Computers as we share screenshots of the remaining included eras as they are made available. WWE 2K14 from 2K Sports releases November 1st nationwide for the Xbox 360 and PlayStation 3.