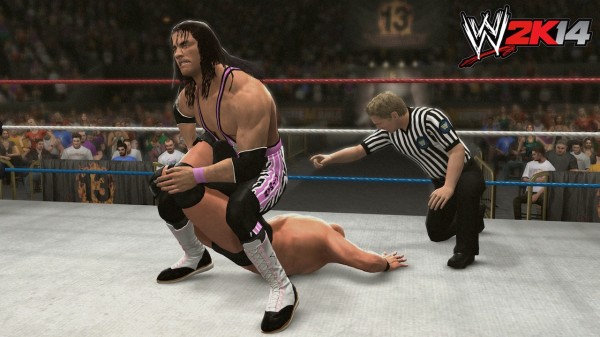 Continuing our look at each era included in the '30 Years of Wrestlemania' mode of WWE 2K14, the gallery at the bottom of this article includes screenshots of the "New Generation", spanning Wrestlemania 10-13.
Just yesterday, we shared screens from the "Hulkamania Years", and now we are reminded of the classic matches from WM 10-13; matchups such as the stipulation defining ladder match between Shawn Michaels and Razor Ramon at WM X, the boyhood dream come true with Shawn Michaels victorious in a 60-minute ironman match against Bret 'The Hitman' Hart at WM XII and the brutal 'I Quit' match between The Hitman' and Stone Cold Steve Austin at WM 13.
Stay tuned to Capsule Computers as we share screenshots of the remaining included eras as they are made available. WWE 2K14 from 2K Sports releases November 1st nationwide for the Xbox 360 and PlayStation 3.