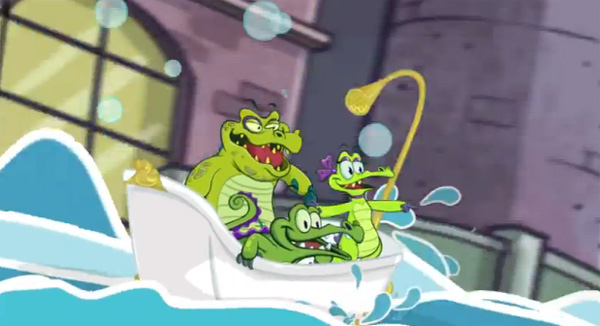 Where's My Water? has grown to be one of the most popular games on mobile devices since it launched in 2011. Since then it has been downloaded more than 250 million times, has undergone multiple updates, and has spawned two spin-offs; Where's My Perry? and Where's My Mickey? Today however, Disney have announced that Where's My Water 2, the official sequel to the smash hit game is now available on iOS devices, and will be coming soon to Android.
Where's My Water? 2 will keep many of the gameplay mechanics that made it so beloved by so many people, as well as some upgrades of its own designed to give players new and returning a fantastic experience. Power-ups such as the Vacuum, Dropper and Absorber can be used to help players speed through levels, while challenge modes and "Duck Rush" levels will allow for more replayability.
In addition, the game boasts the following;
Over 100+ levels and challenges with a brand new look in the Gator universe featuring Swampy, Allie, Cranky, and Mystery Duck.
Players can now earn and purchase hints to solve puzzles and power-ups to help earn ducks
Complete achievements and earn special themed duckies such as gladiator-duckie, astronaut-duckie, hula-duckie, and many more
Connect through Facebook to see friends' progress and gift special items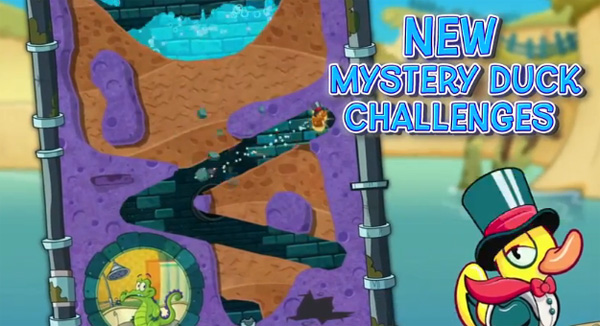 There is a lot to love for Where's My… fans out there. You can grab Where's My Water 2? here for iPhone and iPad, with the Android version coming very soon. Will you be joining in on the sequel to the best selling mobile game? Let us know in the comments below, and if you need that little bit of extra convincing, check out the game's trailer below. Remember to stay tuned to Capsule Computers for all the Where's My Water? news as it becomes available.