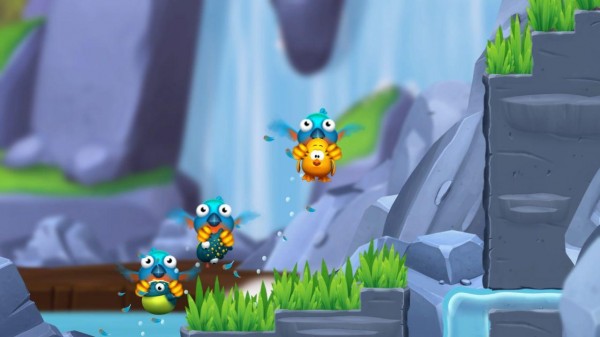 If you own a Wii U or have plans to grab one in the future, one of the most endearing and enjoyable titles on the system comes in the form of Toki Tori 2. Shortly after the Wii U release, the game received an upgraded port on the PC, bring new features and slight fixes to the original.
Today, Two Tribes have dropped a huge update for the game, and have also slashed the price by 40% on the Wii U.
Check out this quote from the egg-makers themselves, as well as a list of new features to expect with Toki Tori 2+.
"On WiiWare, we were never allowed to keep our games up to date. This meant that our early adopters would end up with the least polished version of the game available". Said Collin van Ginkel, co-founder of Two Tribes. "With the Wii U eShop this is a thing of the past, so we are very excited to be able to share today's massive update for free!"

New song which shows you exactly where you are on the world map.
In-level warp system to reduce backtracking
Additional and remixed puzzles based on Miiverse feedback. Thanks!
More graphics and scenes that support the story.
World map now automatically tracks where you've been
Graphical overhaul of every single level
New landmarks and themes (dragon skeletons, windmill park and more!)
Expanded soundtrack, now comes with dubstep and happy hardcore disco tracks!
Drawings from our Miiverse contest are now inside the game
I personally reviewed Toki Tori 2 and am still quite fond of it, so you should check out our review for the game here. If you have yet to download the game thus far, you now have no excuse so jump to that eShop and get yourself a large order of chick asap! For now, check out the clip below.