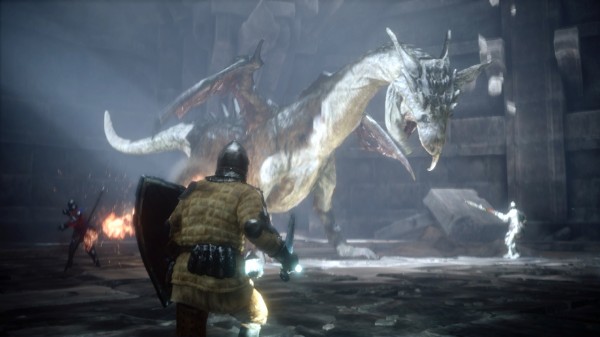 Yoshinori Ono, executive producer of Deep Down, has tweeted three new gameplay images of the dragon battle we first saw when the game was announced by Capcom. You can check them out below.
At 1280×720, these aren't the 1080p direct-feed screenshots we're expecting but they're still a welcome addition to the previously released images. Deep Down will be playable and streamed worldwide from the Tokyo Game Show, running from September 19-22.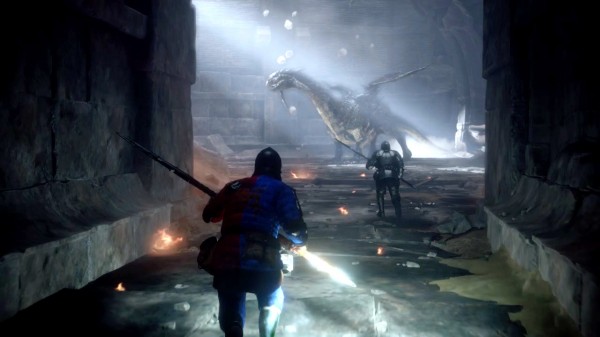 A PlayStation 4 exclusive, the online RPG is set in the year 2094 in New York where the hero must collect and read memories from the past inside virtually generated dungeons.