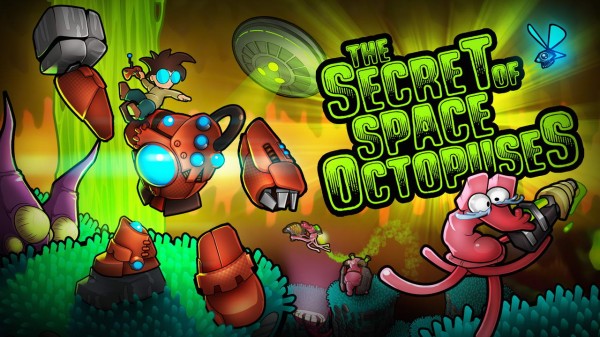 A new mobile game by Midgar Studio called 'The Secret of the Octopuses' has just been released on Android and in a few days time, on the iOS. (Win for team Android)
This new game is a classic platform game as a horizontal scrolling adventure game with a mix of puzzle and combat. The story itself is simple, you follow Buddy, a young earthling who after having been abducted by aliens, him and his entire village, try to escape from the world building a robot out of various junk named B.O.T (Bunch Of Trash).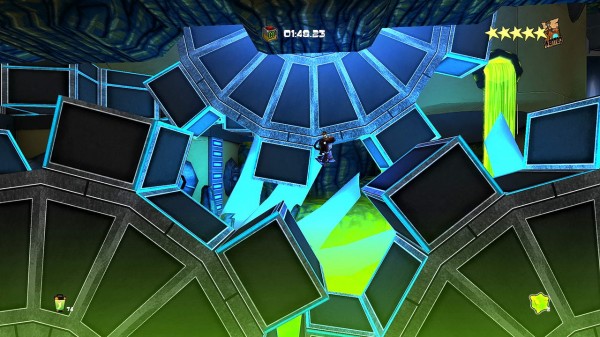 The player will explore the eight labyrinth-type levels of Octopus world with B.O.T's help, as well as buddy's own powers of absorbing materials to created useful items called 'boxes'. These boxes are elemental in nature (eg. rockboxes, gluboxes, lightboxes) to make the player think creatively to overcome obstacles. It is certainly a game based first and foremost on freedom and experimentation of the player. During his escape, Little Buddy will have the opportunity to unravel the secrets of the Space Octopuses and choices in the game will open up two different endings to the story.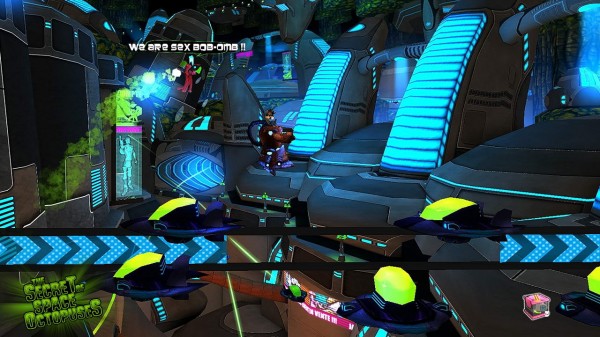 This game shows some really amazing graphics with stunning scenes and colourful environments. The game's universe plays itself as a parody of the Sci-Fi genre using language and situations, giving the player freedom of imagination. This is also this enhances the experience as while observing some details in discussions and settings, Little Buddy to get a full grasp of the scenario.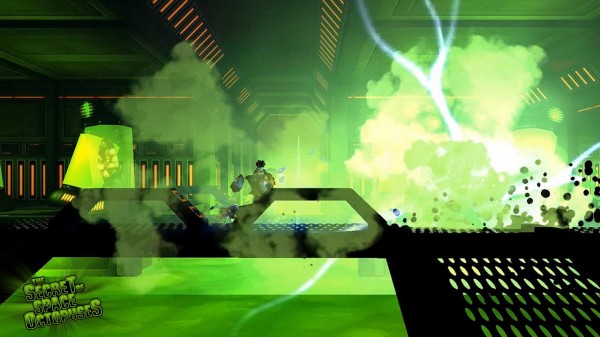 The Secret of Space Octopuses combines the old school atmosphere with modern and innovative game play with a high note on the games AI. Players will have to be ingenious and reactive as this game is great puzzle and arcade game for casual gamers.