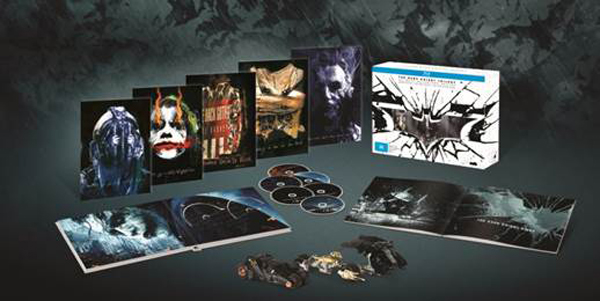 Do you know a Batman fanatic? Is there that one guy in your friend group or family that is always wearing a Batman t-shirt? Are you unsure what to get them for Christmas? uncertainty be damned! Warner Bros. have announced that coming this November is the ultimate gift for fans of the Dark Knight; The Dark Knight Trilogy: Ultimate Collectors Edition box set.
The Blu Ray exclusive box set is a 6-disc special edition that contains all 3 movies in crisp, perfect, blu ray quality HD, as well as all their previously included special features. The last disc however is special, and contains special features that you can only see by purchasing the set. The features included on the last disc are;
The Fire Rises: The Creation and Impact of The Dark Knight Trilogy – The inside perspective on the fascinating story behind the creation of one of the most celebrated franchises and how it changed the scope of movie making….forever.  Full of never-before-seen footage, rare moments, and exclusive interviews with  Guillermo Del Toro, Damon Lindelof, Michael Mann, Richard Roeper, Zack Snyder and others.
Christopher Nolan & Richard Donner: A Conversation – For the first time, Directors Christopher Nolan (The Dark Knight Trilogy) and Richard Donner (Superman) sit down to discuss the trials and triumphs involved in bringing the two most iconic superheroes of all time to the big screen, and how Superman influenced Nolan when developing Batman Begins.
IMAX® Sequences: The Dark Knight; The Dark Knight Rises – See your favourite scenes as they were intended in the original IMAX© aspect ratio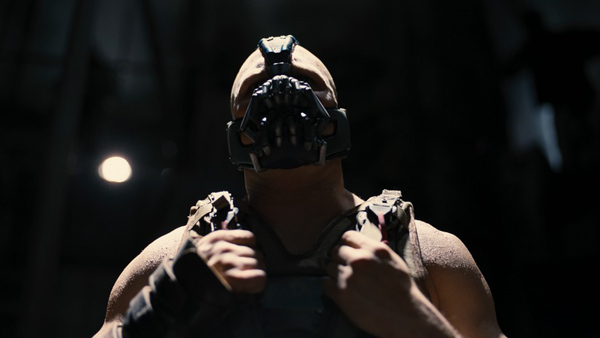 Not only that, but the box set also includes a bunch of new collectible memorabilia for fans;
Premium Mattel Hot Wheels Vehicles: The Tumbler, The Bat-pod and The Bat
Newly commissioned collectible art cards by Mondo featuring Scarecrow, Joker, Bane, Harvey Dent, and Ra's al Ghul
48-page hardcover book featuring production stills and behind the scenes images from all three movies
That is a TONNE of content, and one that will make any Bat-fan cry tears of joy. The Dark Knight Trilogy: Ultimate Collectors Edition will be available for purchase from November 13th for a RRP of $139.95, so be sure to grab yours ASAP as they will certainly go fast.
Batman is definitely in the film and TV spotlight at the moment, with the upcoming Gotham TV series and the Superman/Batman crossover film staring Ben Affleck as the Caped Crusader slated for release in 2015, so remember that for all the Batman and Dark Knight news as it becomes available, stay tuned to Capsule Computers; same Bat-Time, same Bat-Channel.