Today, Lexis Numérique unveiled the very first gameplay video and exclusive new artwork of their upcoming platformer title, Taxi Journey, in development for Wii U, Xbox 360, PS3, PS Vita, iPad, Android, PC, Mac and Linux.
Since the game title announcement in July, the Kickstarter campaign for Taxi Journey has attracted quite a large number of support, with more than 17,000 Facebook fans. The original puzzle and adventure game follows Gino, the taxi driver and his mysterious passenger, Zoe, as they travel through a strange and enticing universe (artwork shown in the gallery below); inspired from the film works of Tim Burton and Havao Miyazaki and game editions of Limbo and Machinarium.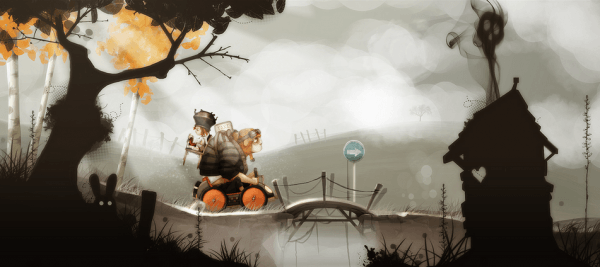 Djamil Kemal, Marketing & Business Development Director, explains the idea behind Taxi Journey: "We love adventure games, we love platformers and we want to do something truly unique. We believe there is room for a side-scroller that focuses on the story, on the characters and connects to players on an emotional level".
In the 25 days remaining for the campaign, Lexis Numérique aim to reach their goal of $130,000 with the back-up of pledgers and fan community. However, for Djamil Kemal, the Kickstarter campaign is not only about the money, but a social platform for developers to interact with their fans and apply their feedback throughout the entire production of the game.
Ready to be a part of the Taxi Journey? Check out the gameplay trailer featured below and be sure to offer your support!