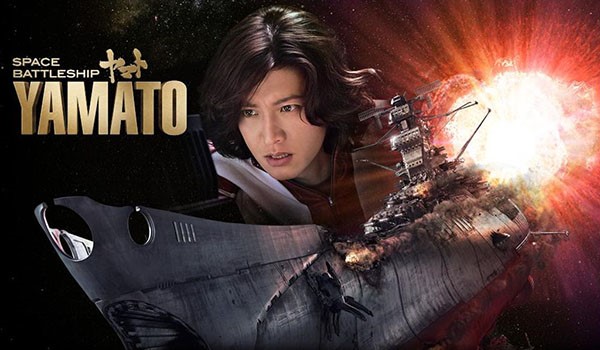 Eleven Arts is bringing the live-action film Space Battleship Yamato to limited theaters in North America beginning Friday, October 19, 2013. The movie is an adaptation of the classic anime of the same name.
Starting its voyage in Los Angeles, it will then screen in Honolulu, San Francisco and Canada. It will be available at more than 20 Cineplex theaters in Canada on November 11, 2013.
Directed by Takashi Yamazaki, the film earned over $40 million from the Japanese box office. The lead role is played by popular actor Takuya Kimura with supporting heroine played by Meisa Kuroki.
The story is set in the year 2199. The Gamilas, a mysterious alien enemy, has been decimating the Earth to unlivable and irradiated conditions for the past 5 years. Humankind now lives underground to escape the radiation, but with only a year until extinction. One day while roaming the surface of Earth, former pilot Susumu Kodai (Takuya Kimura) comes across a capsule sent from the planet Iskandar that reveals there is technology that has the power to eradicate the radiation from Earth. A chosen crew of Space battleship Yamato takes off on the long trip to Iskandar with hopes to save the Earth.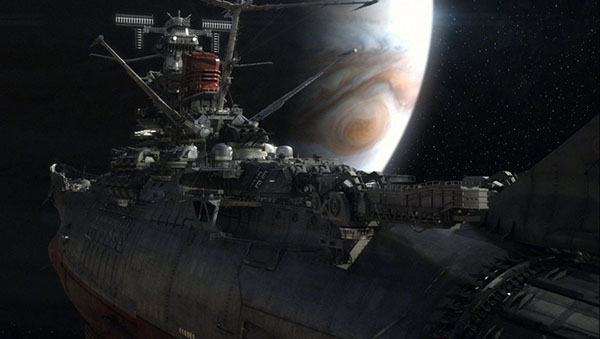 Check out the show dates and locations below:
LOS ANGELES – Downtown Independent – October 19 & 27
HONOLULU – Ward Stadium 16 – October 25-31
SAN FRANCISCO – 4 Star Theatre – October 26
CANADA – Cineplex – November 11
Be sure to visit the official site of Eleven Arts for more info. Space Battleship Yamato scored very well in our review a few years ago and it's sure to satisfy any sci-fan itching for an interstellar adventure.