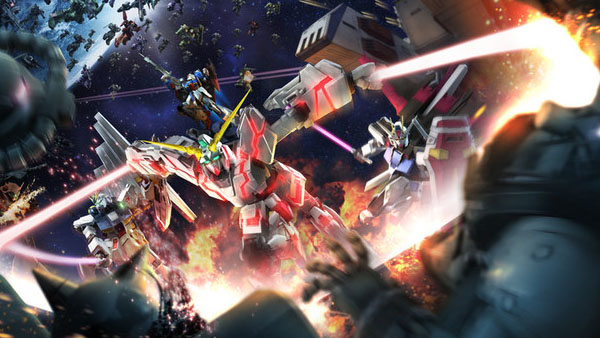 A set of screenshots have been posted by Famitsu for Shin Dynasty Warriors Gundam, or Shin Gundam Musou as it's known in Japan. The graphics have been overhauled by dropping the cel-shaded style used in the previous game, Dynasty Warriors Gundam 3. Instead, a more realistic look has been given to the game with visible dirt seen on the mobile suits.
The latest entry to the series also brings back Official Mode, where you can play through the stories of various Gundam anime shows, along with original story lines included in Ultimate Mode.
As a first, players can summon battleships using the Combination Burst feature along with the ability to pilot large Mobile Armours.
Over 100 Mobile Suits can be used in the game, making it the most comprehensive Dynasty Warriors Gundam game yet. You can bet your favourite suits will be included.
The game will be available in Japan on December 19 for the PlayStation 3 and PlayStation Vita. Namco Bandai are yet to announce a Western release. Be sure to check out Mobile Suit Gundam Extreme VS. Full Boost for more Gundam goodness.