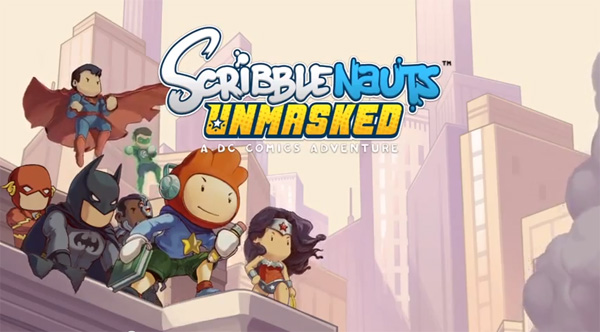 Scribblenauts Unmasked is shaping up to be a veritable encyclopedia of DC characters and items. Since many players wont know a great portion of the game's umpteen characters, Warner Bros. have released an infographic so showcase the "Top 13 DC Comics Characters You Don't Know, but Should," and considering there are over 2000 different characters in the game, the list is a godsend.
DC Entertainment and Warner Bros. are really digging these infographics at the moment, after the Superman one not to long ago. The Top 13 infographic was too big to put on one page, so click on Zatanna below to be taken to the full list. Some of these characters will be immediately recognisable to many, like Zatanna, (who has been appearing in most of the DC games lately, like Infinite Crisis and Injustice) but some others like Brother Eye are a little more obscure so it is a fun list to check out.
Being the comic book geek that I am, I knew all thirteen characters on that list. How many were you aware of? Also, does Brother Eye really count as a character? Let us know your answers in the comments below, and remember that for all the Scribblenauts Unmasked news as it becomes available, stay tuned to Capsule Computers.