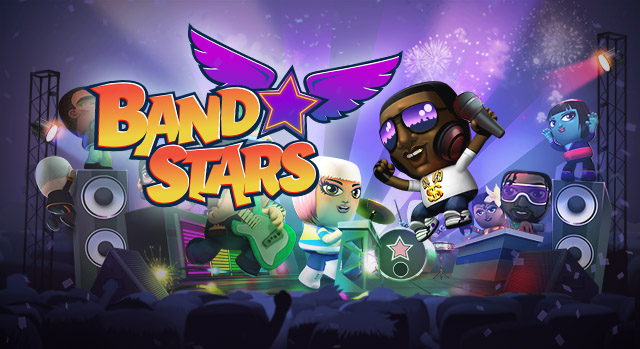 Six Foot Kid are making their indie game debut with their new free-to-play iOS title Band Stars, which is being funded, guided and published by now famous developers Halfbrick. Players can form a band with any of the colorful characters available, pick a catchy name and hit the recording studio. Starting with small song releases on the Local Charts, the aim is to become the world's biggest band by releasing new songs, building a fan base and hiring new band members.
Players can assign individual rockers to any instrument, and match the song genre with a perfect lyrical theme. Recording is where all the magic takes place, and then it's up to a professional mixer to prepare the song for a commercial release. If everyone has been assigned to their roles wisely, the recording goes without a hitch, and the stars align for a bit of good fortune, players will see their band rocketing up the charts in no time. Fleshing out the content is a full training system, character and band challenges, hiring new members and even pimping out your studio with new goodies to help the creative juices flow!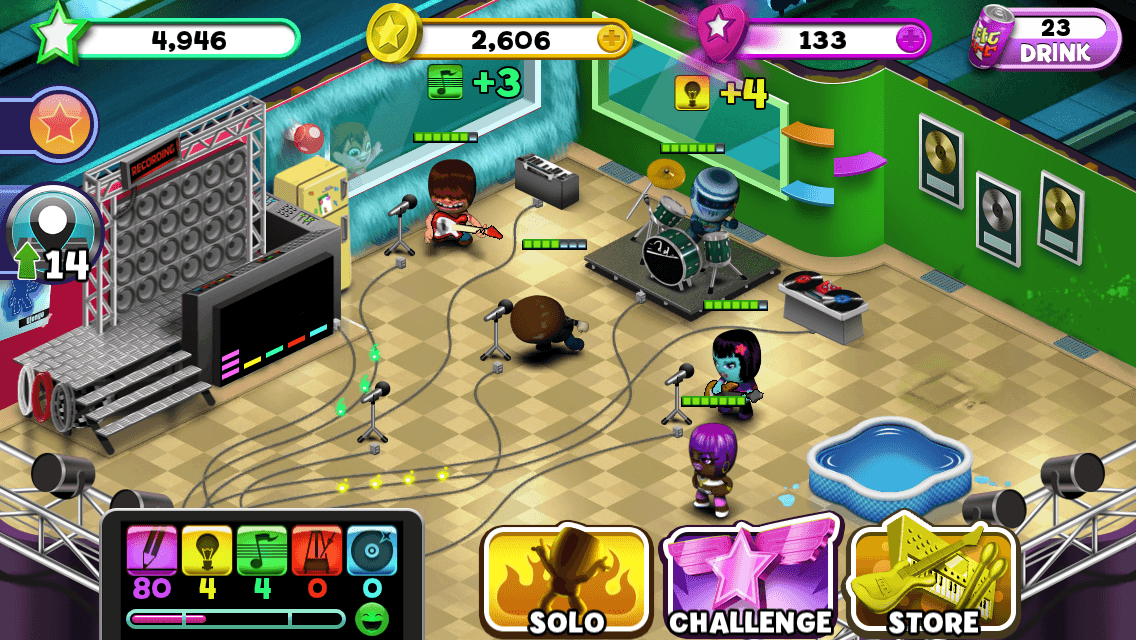 If your keen to start rocking out today and live in either Australia or Canada you can get the game right now from the App Store. A global release is promised to be coming soon. You can view the debut trailer for Band Stars under the comments.
Its really great to see Halfbrick helping some new studios get off the ground after the huge success they found with games like Fruit Ninja and Jetpack Joyride. Hopefully this will be a contiuing trend in the Australian games industry. Halfbrick have been busy lately with their upcoming game Colossatron: Massive World Threat being revealed at PAX Australia, which looks to be another fine entry into the app market.