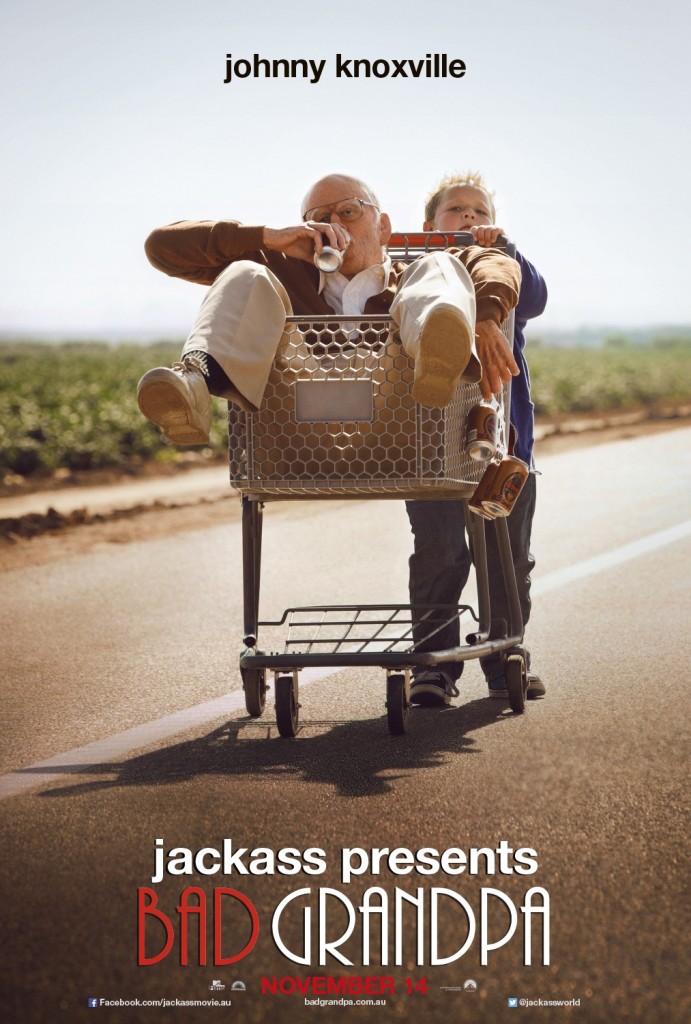 Today we've got a brand new poster for Paramount Pictures' Jackass Presents: Bad Grandpa!
As seen in the poster – featured to the right – Bad Grandpa is a Jackass spin-off revolving around the antics of 86-year old Irving Zisman (played by Johnny Knoxville) and his mischievous, 8-year old grandson Billy (Jackson Nicholl).
Check out the first hilarious trailer for the film, showing just how ridiculous a journey these two take across America. Those reactions to these unreal situations are genuine.
Also take a look at the previously revealed poster along with the film's full synopsis.
Jackass Presents: Bad Grandpa is slated for release nationwide on November 14th, 2013.