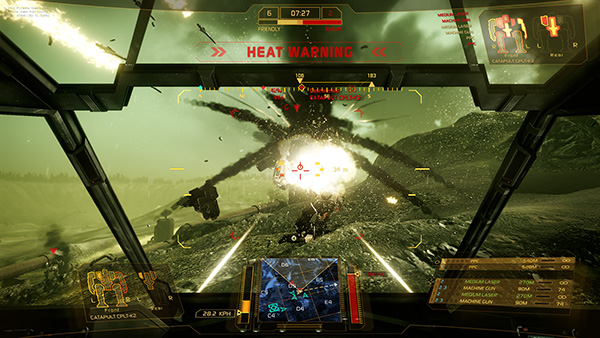 MechWarrior Online has officially been released after the completion of its Open Beta phase and is celebrating with a tournament and launch trailer which you can check out below.
Developer and publisher Piranha Games and Infinite Game Publishing have brought the latest iteration of the MechWarrior franchise to the PC in a free-to-play format.
Set in the year 3050 during the early stages of a massive interstellar war, MechWarrior Online puts you in command of the most powerful war machine to ever walk the field of battle, the mighty BattleMech. Pilot your 'Mech and customise it to suit your preferred battlefield role; upgrade systems, weapons, and armor with endless options giving you creative control over your battle strategy as you face your next opponent.  MechWarrior Online delivers a rich online experience, rewarding everything a player does with experience points, C-Bills, unlocks, and recognition.
A launch event and tournament will be held on Thursday, September 26 at The Mezzanine in San Francisco. While registrations are now closed, fans can watch it live on Twitch from 2p.m. PDT and more details can be found here.