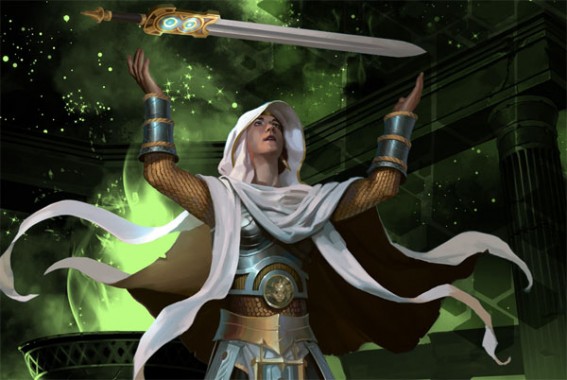 Welcome Planeswalkers! Today is a special day for all Magic: The Gathering fans out there, as the first installment in the highly anticipated Theros Block of cards is officially released. After last week's prerelease, the Theros set is available now on store shelves and all of the cards are also tournament legal in standard format competitions.
Theros is a set that is heavily inspired by Greek mythology. Gods, heroes and even a Trojan-Horse inspired creature all work together to create an awesome theme, and now you can be a part of it.
As with all new Magic: The Gathering sets, the release of a new set is followed with a launch weekend. Starting from tonight, players can head down to their local game store, use the Theros cards and hopefully win some prizes. However, unlike previous sets before, players who attend the launch weekend can now participate in the second quest along the Hero's Path.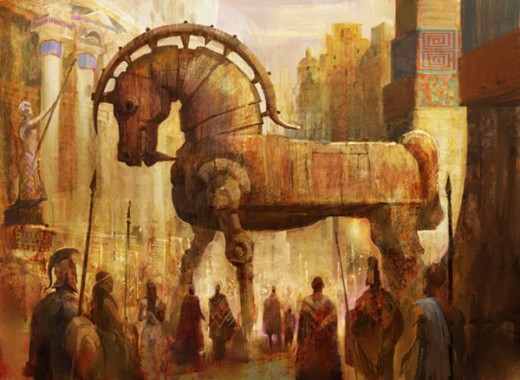 The Hero's Path continues on after last week's prerelease, and this time players who participate are able to check out a puzzle that will be hanging on their store's wall. This puzzle contains within it a clue to a creature from the Theros set. Solving the puzzle will award players with another Hero Card, which can be used to face down the mighty Face the Hydra challenge next month. (Don't worry if you didn't participate in the prerelease, as anyone can join in on the Hero's Path at any time).
Theros is the first of three sets in the Theros block, and is a large set containing 249 cards. Like other sets, you can grab booster packs, intro decks, event decks and even fat packs, so be sure to get in on the ground floor of the mythology-inspired set that everyone has been asking for. If you are not sure where your nearest gaming shop is, then click here to find one.
If you want to know more about the way the Hero's Path of Theros will run then click here. If you can't make it to this weekend's event, and you still want to get your Magic fix, you can download Magic 2014: Duels of the Planeswalkers for Xbox 360, PS3, PC, iPad and Android devices. Remember that for all the Magic: The Gathering news as it becomes available, to stay tuned to Capsule Computers.