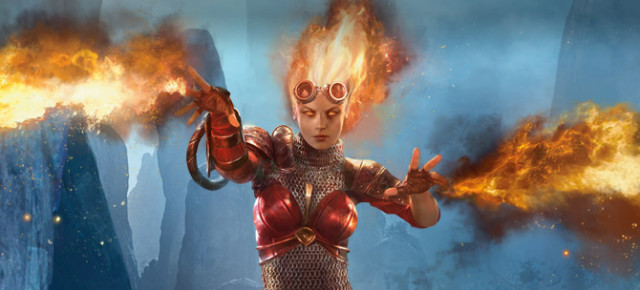 Planeswalkers, time to start channeling your mana and casting spells once again, as Wizards have announced that Magic 2014: Duels of the Planeswalkers (check out our review here) is getting its first set of DLC. The DLC, which is available NOW for Xbox 360, iPad, Android and Steam users (and coming soon to PS3 players) adds the following new features;
Five New Playable Decks
– Unlock 280 unique cards over multiple battles.
New Campaign Levels
– Battle through six new single-player campaign levels, exploring the planes of Ravnica and Kamigawa.
Five New Challenges
– Fiendish puzzles to test strategic thinking.
Unlock Items
– Unlock new persona portraits, achievements, trophies and more.
Thats an awful lot of content for Magic 2014 players everywhere. The DLC pack costs $4.99 and is available NOW! Click here for Xbox 360, and here for Steam. iPad and Android owners can access the content through the game itself, and sadly PS3 players have to wait a little while. It is well worth the money, as the amount of cards that get added in the pack is almost equivalent to an entire Magic set.
As a little bonus for our readers out here, I thought I'd share a promo code that you can enter in your game for a bonus code. Head to the Player Status screen of your game (any console) and enter the code:
MGCCTN
So what are you waiting for? Go and grab yourself some DLC and start tapping those lands! Always remember that for all the Magic: The Gathering news as it becomes available, stay tuned to Capsule Computers.